Apartments and private accommodation Crni Lug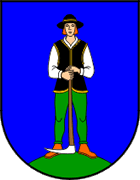 Crni Lug is a small village in Gorski Kotar in Croatia. It is situated at the foot of the mountain Risnjak. It is surrounded by lush green meadows and dark coniferous forest after which the place got its name. It is located at an altitude of about 700 meters and here lives only 300 inhabitants. This small picturesque mountain village is famous thanks to the National Park Risnjak. Here is main entrance to the National park. Accommodation in Crni Lug and its surroundings can be found exclusively within the private family accommodation and friendly hosts will provide all necessary information to make your stay as pleasant as possible. Mountains Snjeznik and Risnjak was declared a national park back in 1953 due to a very diverse flora and fauna, and very well preserved many forest communities. The park is inhabited by all three large carnivores of Europe - wolves, bears and lynx. In addition to a very well-maintained educational trail Lesko, we recommend to visit natural monument, river Kupa. For all lovers of hiking, we recommend the climb to the highest peak of the park and Gorski Kotar 1528 meters high Risnjak which offers wonderful views of the entire Gorski Kotar, Kvarner Gulf, Istria and the Julian Alps. We invite you to visit Crni Lug and Risnjak, and to spend a weekend or a longer holiday in the mountains that will delight you with the richness and diversity of flora and fauna. Search for cheap private accommodation in Crni Lug and its surroundings. Apartments, rooms and holiday homes for rent in Crni Lug. Welcome to Crni Lug and National Park Risnjak!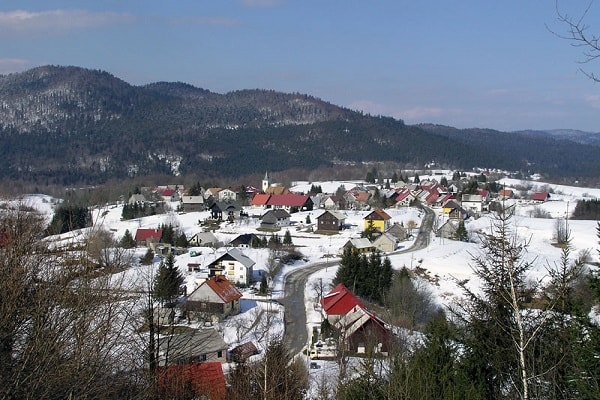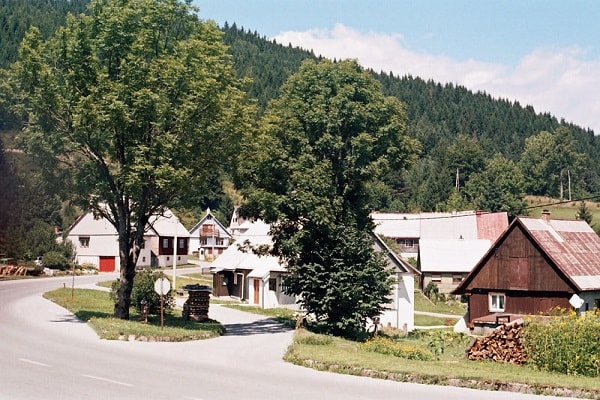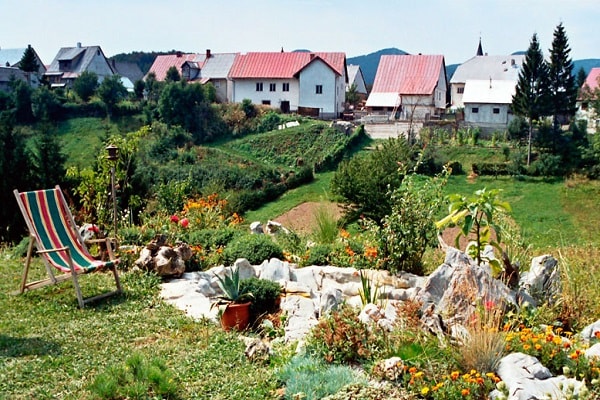 Crni Lug - Search private accommodation on the map
Video presentation of Crni Lug
From sea > 10000 m
Capacity 7 person from 180 €
From sea > 10000 m
Capacity 5 person on request
From sea > 10000 m
Capacity 6 person on request
---
This charming holiday cottage is located on the idyllic plateau Gorski Kotar. Escape from the city turmoil, the summer heat and mass tourism. It is comfortably furnished, especially the living area with open fireplace. Relax on the terrace, no matter what time of day. The floors are connected by an interior staircase and the minimum ceiling height in the attic is 70cm. You can enjoy cycling and picking wild berries or mushrooms. Cool off in the pool in front of the house or in the nearest lake, in about 20 minutes by car. At the river Kupa you can rent kayaks and enjoy your leisure time with rafting. In about 40 minutes you reach the sea.
---
Spend your holiday in the Croatian green oasis. Discover a whole new world full of wild and untouched natural beauty and simple and friendly people. His expedition in Gorski Kotar discover Black Lug, a beautiful little village situated on a plateau surrounded by hills over which the most notable Risnjak. Raukar rooms offer you a peaceful oasis, offering an unforgettable holiday throughout the year. They are located on the road to the headquarters of National park, 300 meters from the town center. For all of you there is a large yard for those seeking peace, birds chirping and the wind blowing, and the right starting point for adventurers. Come and enjoy your holiday we will ensure a comfortable position.
---
Crni Lug is situated at the foot of Risnjak. Surround tmna ga meadows and coniferous forests. It is located at an altitude of 726 meters in the vicinity of the National Park Risnjak. Apartment Tina has everything you need for a holiday. You just to assemble a team and relax in the comforts of nature.
---