Apartments and private accommodation Mrkopalj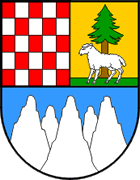 Mrkopalj is a small mountain village and municipality in the Primorje-Gorski Kotar county in Croatia. It is located on the western slopes of Velika Kapela in Gorski Kotar at 800 meters above sea level. Municipality Mrkopalj includes settlements: Begovo Razdolje, Brestova Draga, Sunger, Tuk Mrkopaljski and Tuk Vojni. The settlement was first mentioned in the 15th century and from that time there are archaeological remains of medieval churches. In the 18th century was bulit Carolina road, which connected Karlovac with Kraljevica and Rijeka. In that time Mrkopalj, by Charter of Emperor Franz Joseph II, became privileged royal castle and market. After that it was rapidly evolving. At the beginning of the 20th century here was organized ski courses, and here was the first Croatian championship in cross-country skiing and ski jumping, and is rightly called the cradle of skiing in Croatia. Today Mrkopalj a paradise for recreational athletes and nature lovers. Beside in mountain tourism, the locals are engaged in forestry and agriculture. You can find accommodation in comfortable private apartments, rooms or holiday homes. Mrkopalj and Begovo Razdolje have well-equipped ski resort with several ski trails, toboggan runs for children and a ski school. During the summer you can hike to the nearby Bjelolasica or to the strict nature reserve Bijele and Samarske cliffs. We invite you to visit Mrkopalj and the surrounding area and in the summer enjoy the fresh air and nature, and in winter in the snow and winter activities. Search for private accommodation in Mrkopalj and the surrounding area. Apartments, rooms and holiday homes in Mrkopalj cheaper up to 40%, without high agency fees. Welcome to Mrkopalj!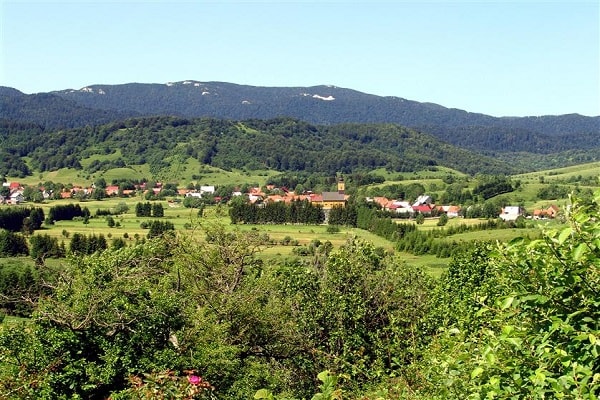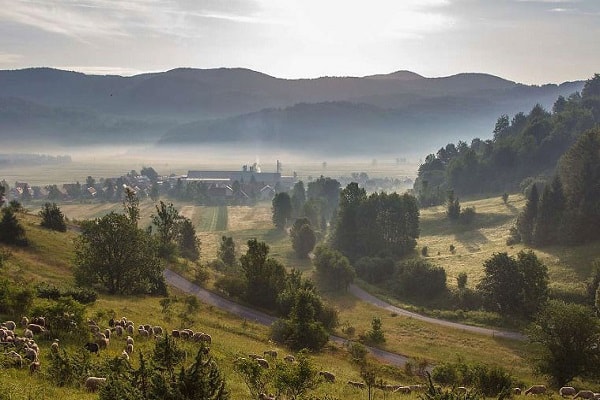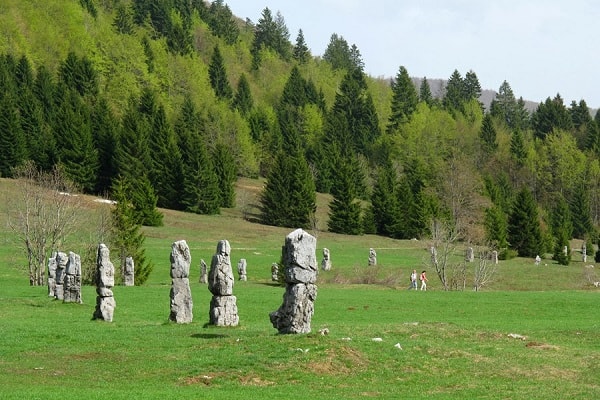 Mrkopalj - Search private accommodation on the map
Video presentation of Mrkopalj
From sea > 10000 m
Capacity 3 person from 45 €
From sea > 10000 m
Capacity 4 person on request
From sea 10 m
Capacity 6 person from 80 €
From sea > 10000 m
Capacity 2 person on request
---
Studio apartment **** 3 persons, 50m2, located 900 meters above sea level with beautiful views of the ski resort Čelimbaša and place Mrkopalj. Secure parking. Free wifi / internet. TV. Barbecue available. The studio has a microwave oven, a kettle, showerheads, towels, bedding.
---
The apartment is located in Mrkopalj small highland town situated in the green hills between Celimbasa, Lisine and Vranjak. Registered as a studio apartment ***. It has one room with four beds. Fully equipped kitchen, toilet and bathroom. Has central heating. There is a winter gear for children - sleds and skis. Guests can use the parking, and barbecue and a wooden table with benches where they can rest in the shade during the hot summer days. Apartment is from the city center 500 meters away
---
If you want to escape from the bustle of everyday life and relax in the fresh air and unspoiled nature highland region, house Gorska idila is the right choice for you. The house is located in Brestova Dear at 980 m above sea level and above Sunger Mrkopalj. The holiday house Gorska idila in Brestova Draga Everyone can find something for themselves. If you want peace and escape from the daily hustle and bustle city life, socializing with friends smell barbecues and drinking mulled wine in the snow, or an active holiday in the activities that you here to available, Gorski Kotar is the right choice for you. You must bring the good will to reward yourself true and genuine experience. Vacation house Gorska idila decorated in a highland style to ensure a special atmosphere. Capacity of the house for four people, and we are able to accommodate two additional people. The house consists of a living room, two bedrooms, kitchen, dining room, bathroom and a terrace with a beautiful view of the Mrkopaljski end. The kitchen is rustic furnishings and fully equipped, and Within it, there is a dining room with a large table. Crackling fire in the stove creates a special atmosphere, and heat spread throughout the house. The living room contains a sofa that can, if necessary, converts into a double bed. One room contains 2 single beds and one room contains one double bed. Terrace and garden with barbecue provide enough space for relaxation and fun in every season.
---
Apartment in Mrkopalj, Gorski Kotar. The apartment is located in the attic of the family home overlooking the ski resort Celimbasa. The apartment is fully equipped, secured parking, barbecue, free Wi-Fi, the possibility of using two bikes. Nearby are marked bicycle paths, hiking, and winter sledding and skiing.
---