Apartments and private accommodation Vrbovsko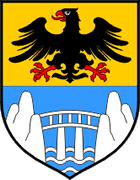 Vrbovsko is a town in Primorje-Gorski Kotar county in Croatia. It is located at the eastern end of Gorski Kotar along the Zagreb-Rijeka highway, surrounded by lush deciduous and coniferous forests. It was first mentioned in the late 15th century as a property of the Frankopan family and is one of the oldest inhabited places in Gorski Kotar. With passing Karolina road, then Louisiana road at the beginning of the 19th century, like other highland settlements suddenly was developing services for providing accommodation to caravans and travelers. At the beginning of the 20th century here was built the first hotel, which was then the largest from Zagreb to Rijeka. Today, in addition to forestry and wood industry, which is the basis of economy, tourism still has great significance. Accommodation in Vrbovsko is offered in comfortable apartments, rooms and holiday homes as part of a private family accommodation. Natural sites include protected landscape Kamačnik, beautiful canyon that has carved a small river Kamačnik through which was built a wooden walkway. Through Vrbovsko flows clear mountain river Dobra, where is possible to swim during summer, but also is possible canoeing and rafting. Nearby there are many cycling and hiking trails leading to the peaks of the surrounding mountains. From historical monuments worth mentioning is neo-Gothic church of St. Ivan Nepomuk and the wonderful Orthodox monastery of St. John the Baptist Gomirje. In the nearby Severin is a Baroque castle Zrinski Frankopan, which is located at the top of the steep cliffs over the river Kupa. We invite you to visit Vrbovsko, contact directly the owners of apartments, rooms and holiday homes and spend an active vacation in the heart of nature. Private accommodation in Vrbovsko and the surrounding area. Apartments, rooms and holiday homes cheaper up to 40%, without high agency fees. Welcome to Vrbovsko!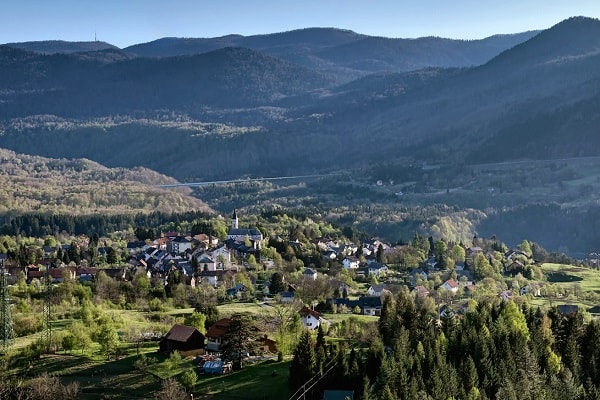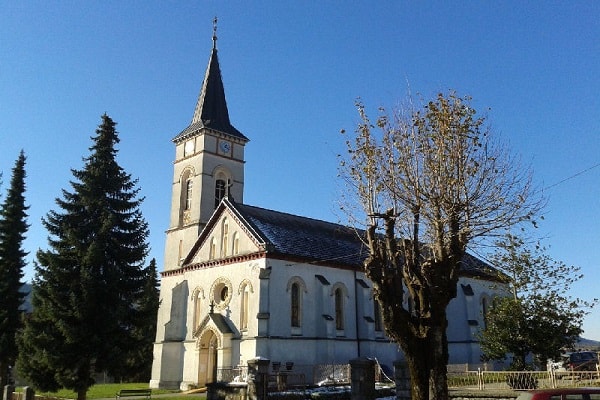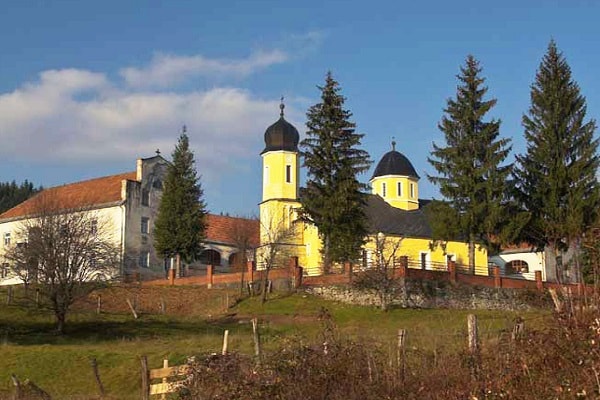 Vrbovsko - Search private accommodation on the map
Video presentation of Vrbovsko
From sea 10 m
Capacity 6 person from 100 €
From sea > 10000 m
Capacity 6 person from 95 €
From sea > 10000 m
Capacity 6 person on request
From sea > 10000 m
Capacity 4 person on request
---
Apartment Anika is located in the highland village of Moravice, located 70 km from the river and 70 km from Zagreb, near the town of Vrbovsko. It is located in the heart of Gorski Kotar and offers comfortable family accommodation with many facilities. Fresh mountain air, green nature and the murmur of the river Dobra flowing directly to the apartment offers peace and tranquility necessary for a quality vacation. Morning coffee with black storks and ducks that swim in the river will relax and delight friends of nature. The apartment has 4 beautifully furnished bedrooms with double beds, and if necessary cot / additional bed, living room, dining room, bathroom with shower, and an additional separate toilet. The kitchen is functionally equipped with all modern appliances (dishwasher, microwave, coffee maker, gas stove, fridge with freezer). Beautifully decorated enclosed environment with prefabricated pool, fireplace and wood and gas and traditional basins, the promenade along the river. Sports facilities are available to guests (bikes, badminton). In winter the apartment is heated traditionally wood. Washing machine guests disposal. Pets allowed only small breeds.
---
Holiday House is located next to the river Kupa, only a dozen meters from the coast and offers comfortable accommodation for 6 people (4 basic and 2 extra beds). The ground floor consists of an entrance hall, bathroom, living room with terrace and fully equipped kitchen. An internal staircase leads to the attic where there are two double bedrooms: each room has a balcony. The house has been renovated and equipped with new furniture.
---
House with large garden. Detached quiet and peaceful location without stress. It has 5 sleeping rooms, two living rooms, kitchen and bathroom. It has a phone, internet, kitchen, gas, hot water. All details, please contact us by email.
---
Thea apartment is located in the beautiful region of Gorski Kotar, the accommodation capacity for 6 people. Thea apartment is newly furnished and fully equipped, consists of two bedrooms, living room, kitchen, dining room, two toilets and a terrace. There is barbecue and 4 parking places. Dear guests we offer a variety of natural (Kamacnin canyon, abyss ...), historical and cultural landmarks. Pets are welcome!
---