Get to know us and our work
Catalog of private accommodation in Croatia private-apartments-croatia.com was established in 2012. We are connecting guests all over the world with owners of private accommodation in Croatia for almost 8 years. We are proud to provide direct contact with owners of private accommodation in Croatia and also provide accommodation prices cheaper up to 40%. Want to avoid expensive and unnecessary agency fees and want to better know your hosts then our web catalog is the right choice for search ideal apartment and accommodation in Croatia!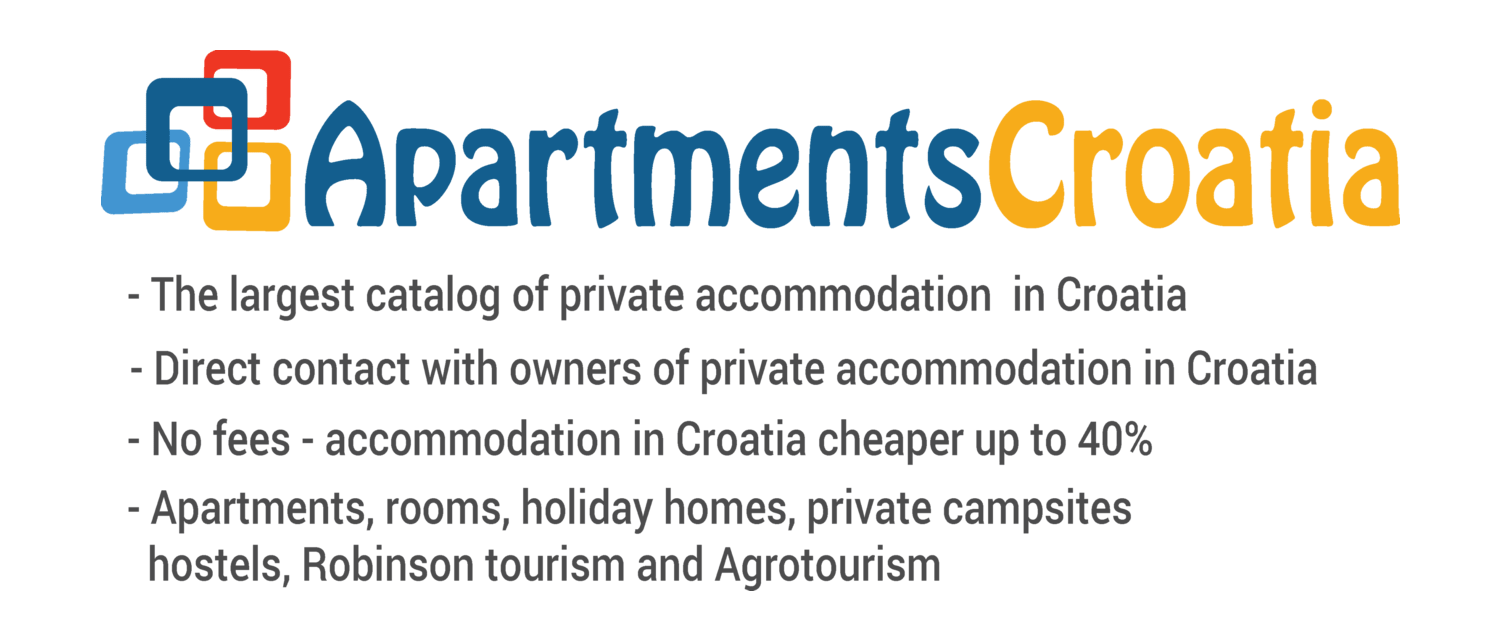 Private-apartments-Croatia
.com
- private accommodation directory in Croatia
After many years of work in tourism, both in Croatia and in the US, we have decided to launch this site to enable all owners of private accommodation in Croatia to ensure better occupancy, to contact directly with guests, extend the season and increase profitability by eliminating high agency commission fees. It is also our goal to enable all guests to find fast and easy ideal private accommodation and enjoy a holiday in Croatia.
Register
Our Mission
Our mission is both the satisfaction of the renter and the guest:
through better occupancy in private accommodation which is far behind of hotels occupancy
through fast and easy search of apartments, rooms and holiday homes in Croatia in our catalog
through gathering of all private renters in Croatia in our catalog, so the guests can easily find their ideal accommodation
through detailed information about every private accommodation in Croatia in order to make easier decision for the guest
Values ​​and Principles
Doing business on the highest ethical principles.

Honesty and integrity in all our business contacts gives us the freedom to always be proud of our work.

Treat customers, business partners and colleagues at work same as we want them to treat us.

Develop a quality and professional (easy to use) web site and provide the highest level of support to our customers.
Join us!
Our "easy-to-use, but very "up-to-date" website private-apartments-croatia.com is soon becoming the preferred website for searching private accommodation in Croatia.

We are always exploring ways to improve our website and services. All your comments, suggestions and ideas are welcome and be assured that we will be very grateful that you have sent us.

Contact us
Website private-apartments-croatia.com is part of Zephyr d.o.o.

Zephyr d.o.o.
Zajčeva 9, 10000 Zagreb
OIB: 82653467833
IBAN: HR1024840081135096691,
RAIFFEISENBANK AUSTRIA D.D., Magazinska cesta 69, 10000 Zagreb
Core capital: 20.000,00 kn paid in full