Apartments and private accommodation Čabar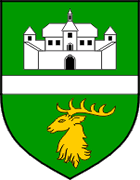 Čabar is a small mountain town in the Primorje-Gorski Kotar county in Croatia. It is located in the extreme northwest part of Gorski Kotar, on the border with Slovenia. City of Čabar includes surrounding larger settlements Prezid, Tršće, Plešce and Gerovo. Founder of Čabar was Croatian Ban Petar Zrinski, which in the 17th century here had built a castle which has been preserved until today and bears his name. The town is situated next to the castle Zrinski and is dominated by the Baroque church of St. Anthony of Padua, also from the 17th century. In the past was here developed metallurgy and the town had a blast furnace for smelting iron ore and it was first forge in Croatia. Metallurgy slowly fell into oblivion during the 18th century, and residents turned to wood industry and forestry. Today, in addition to the wood-processing industry is developing tourism thanks to its natural resources which are abundant in the countryside. Accommodation can be found in apartments and rooms in private family homes. Tourist offer of Čabar and the surrounding area is rich and includes the nearby National Park Risnjak and the highest peak of Gorski Kotar, then the valley of the Kupa and Kupa river source and many beautiful viewpoints which offer a magnificent view of the Slovenian Alps. The whole area is attractive to visit throughout the year and in all seasons. During the summer heat you can refresh in the cool mountain air and the shade of centuries-old forests, and in the winter you can enjoy the joys of winter with plenty of snow. Visit Čabar and surroundings, contact directly the owners of private accommodation and have a great holiday with clean air and unspoiled nature. Search for cheap accommodation in Čabar and the surrounding area. Apartments, rooms and holiday homes cheaper up to 40%, without high agency fees. Welcome to Čabar!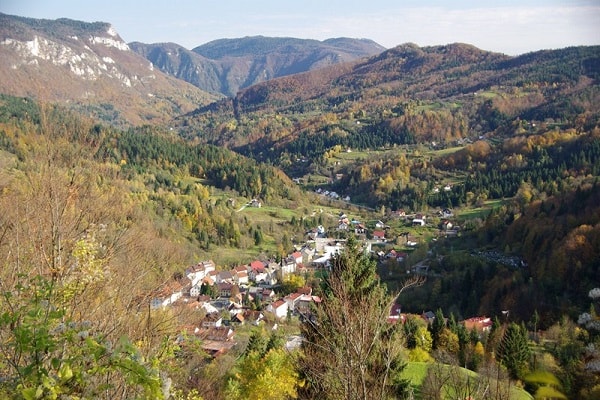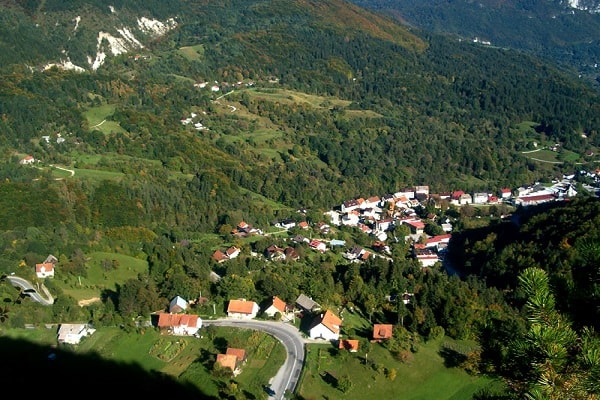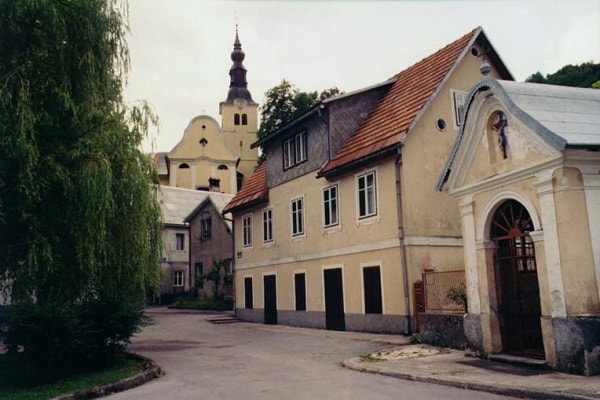 Čabar - Search private accommodation on the map
Video presentation of Čabar
From sea 10 m
Capacity 12 person from 15 €
From sea 10 m
Capacity 8 person on request
From sea > 10000 m
Capacity 6 person from 15 €
---
Family restaurant Tajci d.o.o. is located at 916 meters above sea level in place Kozji Vrh, Gorski kotar. We invite you to visit us and relax in a true oasis of Gorski Kotar. We offer you a rich cuisine, traditional meals and accommodation (room with bathroom) ... for lovers of active holidays organize exploring the beauty of Gorski Kotar (go / visit the castle Zrinski, Tropetarska rock, Source Kupa ...). Price for full board (for one person) is 28 €! See you! For all inquiries please contact us: jelena@tajci.hr
---
If You wish good quality vacation then we recommend the Gorski Kotar. Specifically, the Goat Top, near Cabar. There awaits mountain house, located at 920 meters above sea level, a remote area in almost untouched nature. Both summer and winter you can enjoy the dense forests, rivers, beautiful scenery and wild animals in the vicinity still reside. It can be readily accommodate 8 people and is perfect for family vacations or enjoy with good company. The male part of the team will certainly enjoy the room with billiard and mini-bar. I do not want to cook, a nearby restaurant with local dishes of the region. Try the venison stew with polenta, bajtarske štrukli, Gorski pudding, cabranske trout, mushrooms and eggs, baked or dormouse dormouse stew, strudel and cakes of berries. At the nearby family farm, and you can buy local milk, cheeses, fruits, fruit juices and alcoholic beverages prepared according to traditional recipes from ecologically grown fruit. Enjoy the taste of cows cheeses, wines and liqueurs from wild fruits, honey and medicine ... But this is not the only fun that awaits you. Friendly hosts have a few more tricks up its sleeve, so you can organize and active holiday in nature. Activities and sports lovers can enjoy airsoft, cycling, photographing, riding, krplanju, hunting and fishing, rafting or cross country skiing. If even that is not enough to recommend a trip cabranka and Kupa, Lokvarsko lakes in which they captured some of the largest trout in the world or a cross pit which is located in Slovenia. Visit and Milanov top or Risnjak, and hikers will definitely enjoy climbing Slovenian Snežnik.
---
More about us: The Resman apartment is a finalist of the tourist activity named a postcard from Primorsko – goranska county "Coastal trilogy" for the area of Gorski kotar. It is also the prize winner in the category of the appartment decoration and equipment. In September 2011, the apartment Resman got the scroll of honour from the Tourist Board in Cabar for the most beautiful house plot in the category of selecting the most beautifully decorated balcony and house plot area. The apartment ***, Gorski kotar, Tršce, 100 m2, ground floor, two bedrooms, two bathrooms, kitchen, living room, lounge, room for clothes drying, barbecue, sat TV, Internet, nearby wellnes centre, nearby hairdresser, ski resort Rudnik, tennis courts, football pitch, basketball court, walking trails, airsoft (paintball), hunt, fishing, photo hunting, 3 vehicles parking. Organization of: - a ski course, ski Club Rudnik Trsce - archery (crossbow, bow and arrow) archery club 3D Croatia Prezid - riding horses with a trainer and a guide, Horse Riding Club Magusar Tršce - picnics and hiking. Excursions: Risnjak National Park, the sources of the rivers Kupa, Cabranka and Gerovcica, the picnic place and wild deer farm Milanov Vrh, ethno house Palsava Šiša, Way of the Cross on Žalosni Vrh, viewpoints Sveta Gora and Tropetarska Stijena (Rock), educational trail Petrinjska Stijena (Rock), recreational trail Trbuhovica Prezid, Lividraga, tourist and recreational trail Following the Miners of Tršce. Holding capacity and position: - capacity 6 people - total number of beds 6 - double beds 2 - distance from the centre 250 m - distance from the shop 250 m. Further information: - garden - parking place - internet acess Languages: - English, Slovenia. Devices: - TV - sat TV - Hi-fi - central heating
---