Baćina lakes - Oasis in the Dalmatian karst!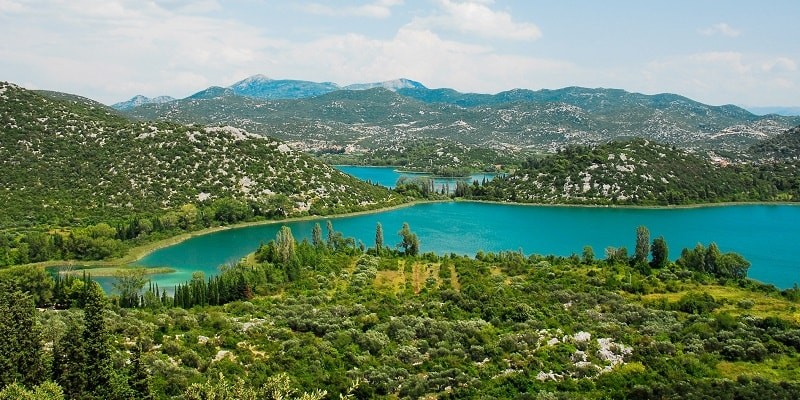 ---
---
A summer has arrived. It is a period during which most of us are leaving on so long awaited vacation. These are those two, three weeks of the year when we want our life to be free of stress and hustle."The sun, the sea, and a book are the only things I need," are my usual thoughts before leaving on vacation. But as soon as I come on overcrowded Adriatic beaches, I realize that this would not be enough. A quiet place without too many people and tourists is actually what I really need!

I did discover such an oasis this summer, on the south of the Croatian Adriatic coast, more precisely in the Dubrovnik-Neretva County. There are no crowds nor too many people. It is a place where you will find your place in the shade or enjoy in sun, refreshment in the clear water of lakes and reading books in peace and quiet. Crickets are almost the only living creatures that may disturb your peace. Here you will be able to enjoy various water sports - swimming, kayaking etc. Moreover, you can also take paddle surf lessons here. If you are also dreaming of such a vacation, visit Baćina lakes! I believe that these lakes are unknown to most of you, that's why I am giving you few insights about this idyll in the Dubrovnik-Neretva County.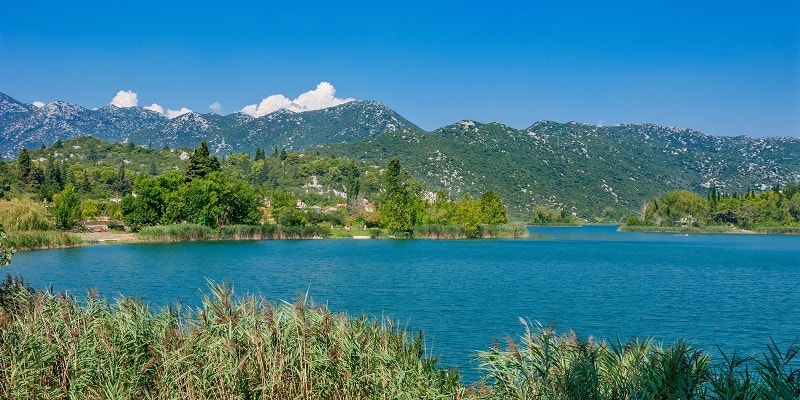 Baćina lakes are located in Baćina, a small place close to the city of Ploče (somewhere between Makarska and Dubrovnik). It consists of a total of six linked and one separate lake; Voćuša (or Oćuša), Trniševo (or Crniševo), Podgora, Sladinac, Vranjak (or Vrbnik), Vitanj and Plitko.
These are the freshwater lakes, although there are also springs directly connected to the sea. The lakes are cryptodepression, meaning that the bottom of the lake is below the sea level. There are three small islets on the lakes. The lakes have an exceptional natural value because a large number of protected, and even endemic, species of plants and animals have been inhabited there.
You may also spend your vacation here close to the lakes since Baćine offers private accommodation in apartments and camps. If you are used to a camper or tent, there are 2 camps just next to the lake. If you are not that kind of person, there are a few apartments and rooms in Baćine. Since there is no shop, groceries pick up is possible in the nearby city of Ploče or in one of the towns of Makarska Riviera.
In case you visit Baćina lakes in the middle of August, more specifically on the second Saturday of August, do not miss the traditional Neretva Marathon. Amateur sports competition in small boats (traditional historic boats) in the Neretva Delta. The race starts below the bridge in Metković and continues downstream along the river Neretva through the places: Kula Norinska, Krvavac, Opuzen, Komin, Banja, Šaric Struga. Rogotin, Čeveljuša, Stablina and ends in the town of Ploče where the river flows into the Adriatic Sea. The length of the route is 22,500 meters.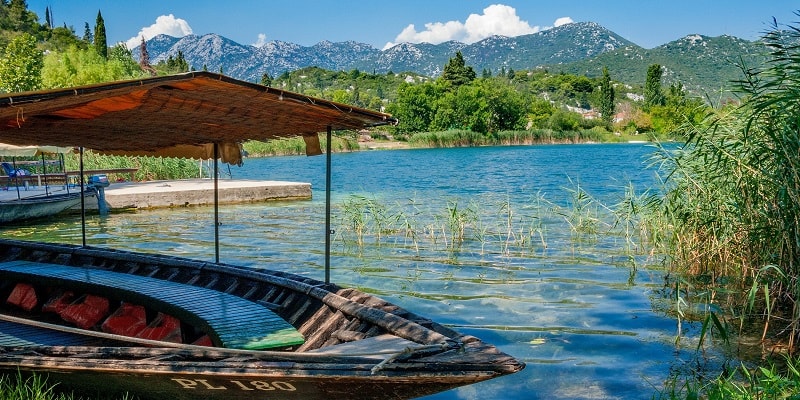 All these are the places that constitute the Neretva Delta. Unlike the traditional Dalmatian karst which has little of fertile land, the Neretva Delta is a large area of cultivated land primarily for agriculture. Well-known Neretva watermelons and citrus fruits (orange, lemon, mandarin) are the most important agricultural products of this area. As you drive through the valley along the river and road, you will find a larger number of stalls, where you can buy various domestic products, fruits, and vegetables.
If you are spending the vacation in Makarska Riviera or you are heading to Pelješac or Dubrovnik, make sure to visit a small place of Baćine and Baćina lakes. Take a tour around the lakes either by boat, kayak or paddle surf and refresh yourself by swimming in the lakes! You will not be disappointed! You may even maybe like it here so much that your return to Makarska or your further trip to Dubrovnik would be postponed.
tekst
Tags: Baćina lakes, Ploče, Neretva, Dalmatia
We would love to hear your comments, stories, and experiences in Croatia in comments below
---
Featured offer of apartments and private accommodation in Croatia