Traditional Croatian food and top Croatian dishes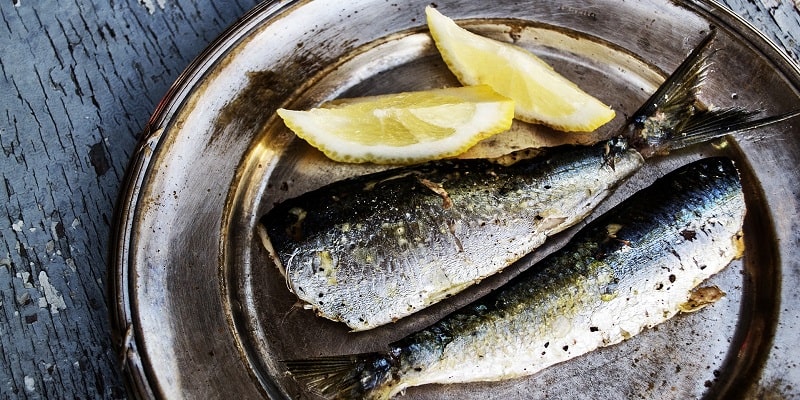 ---
---
For many tourists one of the reasons for visiting a particular location is gastronomy. The majority of tourists who are visiting a new, unexplored destination are looking forward to trying traditional dishes that are typical for a particular place or region. This blog is intended for people traveling or planning to travel to one of the Croatian regions and are eager to taste delicious Croatian traditional dishes. We have prepared a review of the Croatian traditional cuisine with a review of the best domestic meat and seafood dishes we strongly recommend to try.
Meat and poultry meals
Lamb on the spit
Lamb on the spit ("Janjetina na ražnju") cannot be attributed as a typical dish for a particular region or destination in Croatia, although it is often served in Dalmatia and primarily on the island of Pag, where it is certainly the most famous dish. Lamb on the spit is also prepared in Lika and Gorski Kotar, but also in other parts of Croatia, so if you are driving via the old road during the summer months, you will surely come across numerous restaurants offering this delicacy. Roasted lamb on the spit is one of the most delicious dishes you can try in Croatia and, ideally, it is best served with young onions, potatoes, and domestic tomatoes.
Istrian fuži with truffles
Istrian fuži with truffles is a traditional dish that originates from Istria. Fuži is a type of pasta typically prepared in Istria, which is prepared by cutting pasta on cutlets of approximately 3 cm wide and by cutting it diagonally to obtain rhomboid forms. Truffles in Croatia can be collected only in Istria, and they give to this dish a unique flavor. Fuži with truffles is best served with Istrian extra virgin olive oil and a glass of Istrian wine Malvazija.
Dalmatian Pašticada
One of the dishes typical of Dalmatia and its surroundings is Dalmatian pašticada. Pašticada is prepared from veal which is cooked in a sauce enriched with dried plums and is served with wide noodles or dumplings. We strongly recommend you to try this delicious dish which is traditionally prepared for the celebration of important events such as weddings, holidays or christenings.
Veal under the bell
Although the octopus is probably the most famous dish prepared under the bell, it is certainly not the only one. Many different dishes are prepared under the bell, and the best-known is veal under the bell ("teletina ispod peke"). Similar as in the case of octopus under the bell ("hobotnica ispod peke"), it is usually prepared with potatoes which are baked and cooked at the same time. It is hard to describe the taste that this meal has, therefore, we recommend you to try it.
Baked Zagorski štrukli
Zagorski štrukli is a dish originally from Croatian region Zagorje, located north of Zagreb. Zagorski štrukli is a dish which can be prepared in two ways - cooked or baked. Zagorski štrukli consists of pasta and fresh cow cheese, baked in the oven. Although originally created in the area of Croatian Zagorje and the surrounding area, today you can find štrukle throughout Croatia, as, due to outstanding popularity, the recipe has expanded to other regions as well. In order to preserve the autochthonous recipe of Zagorski štrukli, the Krapina-Zagorje County and the Zagorje Development Agency each year organize an event called "Štruklijada", which gathers lovers of the recognizable delicacies of Croatian Zagorje.
Turkey with mlinci
Turkey with mlinci ("purica s mlincima")is a traditional Croatian dish which is commonly prepared in the area around Zagreb, usually for holidays and festive occasions, and originates from Međimurje. This delicious dish is best served in rural households, where it is still prepared in a traditional way - roasted turkey is served with handmade mlinci mixed with fat from roasted turkey.
Sarma
Sarma is a meal of minced meat mixed with rice which is cooked and served wrapped in the leaf of pickled cabbage. Although sarma is a dish originated from Bulgaria where meat is cooked in the leaf of fresh cabbage, the traditional Croatian way of preparation includes a pickled cabbage. There are numerous ways of the preparation of this dish and besides sarma, one very famous type of this dish is arambaša or arambašići, typically prepared in the city of Sinj. Arambašići is usually prepared for various celebrations, including the knight game Sinjska Alka.
Čobanac and venison goulash
Although the key ingredients used for preparation čobanac and venison goulash are different, both of these dishes are prepared in a similar way - in boilers on the open fire. Both dishes are typical for the continental part of Croatia and originate from Hungary. The Hungarian word "gulyás" in the translation means a shepherd, from which comes the Croatian version of the word "čobanac". Although the original goulash is prepared from beef and mutton, through different regions the preparation of goulash expanded to other types of meat including venison meat. In Croatia, the best-known goulash is made from deer meat or wild boar which is ideally served with dumplings ("lovačke knedle").
Homemade chicken soup
In Croatia you can find different soups typical for certain regions. For example, you can try a delicious fish soup or a soup of homemade tomatoes in Istria or Dalmatia, in Lika and Gorski Kotar you can eat soup of mushrooms, and in northern Croatia soup of pumpkin or homemade bovine soup. However, the best soup that you can try in Croatia is a homemade chicken soup. For a truly domestic taste of soup which is usually prepared with various vegetables including carrots, parsley and celery it is necessary to use domestic chicken.
Fish and seafood dishes
Octopus under the bell
The octopus under the bell ("hobotnica ispod peke") is one of the best Croatian dishes that you can try in Croatia. The bell ("peka") is a tool for preparing delicious dishes in which the ingredients are at the same time cooked and baked. This type of food preparation eventually results with a delicious octopus and potatoes. You can try the octopus under the bell in restaurants throughout Dalmatia and Istria, as well as in fish restaurants in continental Croatia. However, our recommendation is to visit one of the many rural households preparing this dish following the traditional recipe. Apart from this dish, octopus is also often prepared on salad as an appetizer. Octopus on salad is another well-known Dalmatian specialty.
Brudet
Brudet (sometimes referred to as "brujet") is a dish made of fresh seafood, which is usually prepared from monkfish, eel and grouper, however, the best brudet is prepared from different types of fresh seafood. Brudet is a somewhat more complex Mediterranean version of fish soup, in which several types of fish are cooked in a pot together. Brudet originates from the Italian brodetto which, as it was spreading among the Adriatic, it changed its name. Usually, it is served with polenta or žganci.
Black risotto
Black risotto is not a dish typical only for Croatia. It can also be found in other Mediterranean countries like Italy and Spain. However, black risotto made of seafood from the Adriatic Sea has a special taste in which you will surely enjoy. Typical seafood which goes into this dish includes cuttlefish, Adriatic squid, mussels and shrimp.
Buzara
Buzara is typical Dalmatian dish that can be prepared from different main ingredients. The most commonly used ingredients are shrimps and shellfish (usually it is prepared from mussels). Except for the main ingredient, this delicious meal includes extra virgin olive oil, bread crumbs, domestic white wine and a small amount of seawater from seashells. You can try this dish in all parts of the Adriatic coast and ideally, it is served with a glass of domestic white wine.
Fish on the grill
Gradele is a metal grid used to grill fish and/or meat over the open fire, and it is typical fo the Croatian Adriatic coast. One of the most famous dishes prepared on "gradele" is grilled fish. The preparation of various fresh seafood on "gradele" is a traditional way of preparing fish in the Adriatic coast. Most commonly people in Dalmatia prepare orada, brancin, škarpina and sardines. Before serving, fish is seasoned with sauce of domestic olive oil, parsley and domestic garlic.
Fiš paprikaš
Fiš paprikaš is a dish typical for Slavonia and Baranja, and it is prepared with freshwater fish. According to the original recipe of this delicious meal, the main ingredients are at least two species of fish, most commonly carp, catfish and pike, paprika, tomato, domestic wine and various spices. Fiš paprikaš is often prepared in a boiler over open fire, and in Slavonia and Baranja is traditionally prepared for Christmas Eve. Fiš paprikaš is served with homemade pasta and is ideally served with domestic white wine.
In the end, it is important to note that this is not a comprehensive list of traditional Croatian dishes that we recommend to try during your holidays in Croatia. This list of top Croatian dishes does not include delicious dishes such as prosciutto, kulen, cheese from the island of Pag ("paški sir"), burek, čevapčići, salty sardines, tuna salad, stuffed paprika, Zagrebački steak, fritula, kremšnita, strudel with cherries or apples and other delicious meals. If we wanted to include all Croatian characteristic dishes, this would be a fairly long blog. In this blog, we've shared with you our favorite dishes that differentiate Croatian food from food in other destinations in Europe or the world.
Tags: food, traditional food, traditional cuisine, top Croatian dishes, meat, fish
We would love to hear your comments, stories, and experiences in Croatia in comments below
---
Featured offer of apartments and private accommodation in Croatia