Apartments and private accommodation Lošinj - Nerezine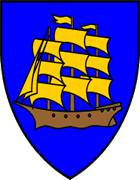 Nerezine is a small fishing and tourist village on the island Lošinj in the Primorje-Gorski Kotar county in Croatia. It is situated on the north side of the island at the foot of the hill Osorscica near Osor and the bridge that connects the island of Cres with Lošinj. Administratively is part of Mali Lošinj and it has population of 400 inhabitants. Nerezine is first mentioned in the 14th century, when it was possession of noble families from the nearby Osor. In the 16th century here was built a Franciscan monastery with a church of St. Francis, and a smaller castle to defend against pirate attacks, which is worth visiting. The place was gradually developed from laborers and pastoral communities to the fishing and maritime settlement with the shipyard, which is still running. Here is also built new marina that will contribute to additional tourist offer of the place. Accommodation in Nerezine you can find in two well-equipped camps, several small family hotels, and in numerous private apartments, rooms and holiday homes. You can spend day on several small pebbles beaches that are connected with coastal footpath. The most famous is the one in the bay Galboka, then beach from camp Lopari which has showers, a playground for children, and a coffee bar and is ideal for families with small children. Active vacation lovers will surely enjoy the climb to the highest peak on the island, St. Mikula at 557 meters above sea level with a beautiful panoramic view of the entire island of Losinj and Kvarner. If you like to spend good night out or visit cultural and entertainment events, we recommend going to Mali Lošinj, which is only 15 kilometers away from Nerezine. Visit Nerezine on Losinj and spend a quiet and pleasant family holiday in this idyllic small fishing and tourist town. Search for cheap private accommodation in Nerezine. Contact directly owners of apartments, rooms and holiday homes in Nerezine and save up to 40% on expensive agency fees. Welcome to Nerezine!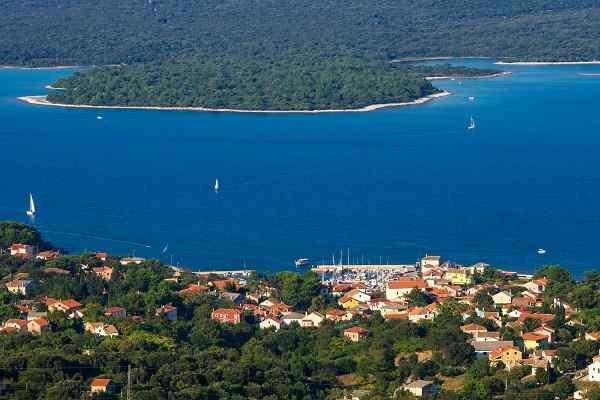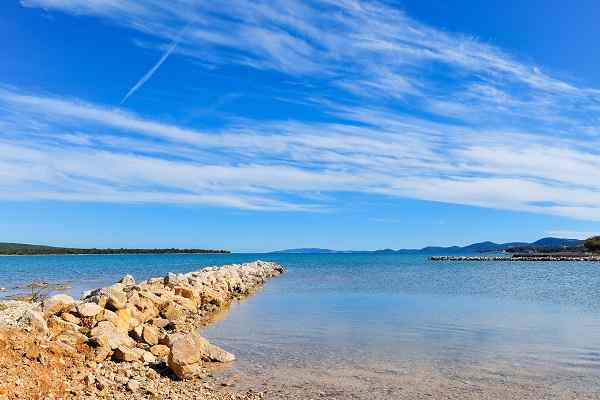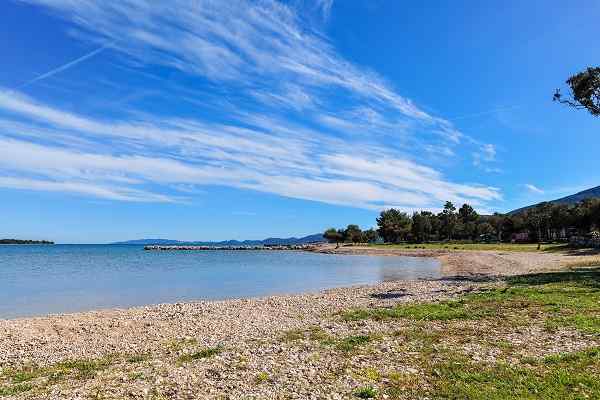 Lošinj - Nerezine - Search private accommodation on the map
Video presentation of Lošinj - Nerezine
From sea 200 m
Capacity 15 person from 41 €
From sea 70 m
Capacity 12 person from 42 €
---
Berto Apartments are located in a family house in the village Nerezine, 17 km away from Mali Losinj, the largest island village. Nerezine is located on the sea and beneath the hill Osorscica on which you can hike. The place is quiet and comfortable for your stay, abounds with clean sea and many amenities, beautiful bays and small authentic shops, post, marina, restaurants and cultural events. Our accommodation offers you three apartments: apartment for 2 persons, apartment for 4-5 persons and apartment for 6-8 persons. In the yard is secured parking for your vehicl. Barbecue in the garden on the mantelpiece. Owners are engaged in fishing, so every day you can buy fresh fish.
---
The facility was 9 years old. Distance from the sea 70 m from the center 80 m from the supermarket 150 m. All apartments are equipped with TV and internet access.
---