Apartments and private accommodation Cres - Osor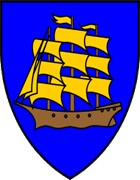 Osor is a small tourist town on the island of Cres in Primorje-Gorski Kotar county in Croatia. It is located on the narrow isthmus that once connected, but now separates the islands of Cres and Losinj. The channel was dug during the ancient Romans to allow navigation from the northern Adriatic to Dalmatia within the protected channel. Osor was found on the Cres side of once unique island. Osor administratively belongs to Mali Lošinj and it has only about hundred permanent inhabitants. Osor was once powerful and rich trading place especially after the canal was dug. From this glorious period are preserved high and well preserved walls that still surround the old town. Trade has flourished here until the Middle Ages when the Venetians took over, and the city of Cres took the role of the merchant center of this part of Kvarner. Today, this small and quiet place attracts many visitors and boaters because of its long and fascinating history, but also because of the pristine nature, and extremely clean sea. Accommodation is available in two auto camps well hidden within a dense pine forest and in several apartments and rooms in the old family houses. In the old town center which is surrounded by ancient city walls are beautiful buildings from the XV. and XVI. century. These are the Town Hall which houses the archaeological collection, the Bishop's Palace and the impressive Cathedral of the Assumption of the Blessed Virgin Mary. In the city there are a few shops, pizzeria, pastry shop, and several restaurants and taverns where you can taste very delicious Cres and Lošinj specialties. In the immediate surroundings there are few beaches and small coves, mostly well maintaned and very clean like the beach from auto camp Bijar. During the summer are organized very interesting Osor Musical Evenings. The village is thanks to its position between two large islands of Kvarner, an ideal starting point to explore the Cres and Losinj, and visit numerous beaches, bays and historical and cultural monuments. Visit this small ancient town and spend holidays in peace, clean air and sea water, and experience Kvarner as it once was. Search for cheap private accommodation in Osor. Apartments, rooms and holiday homes for rent in Osor on the island of Cres. Welcome to Osor!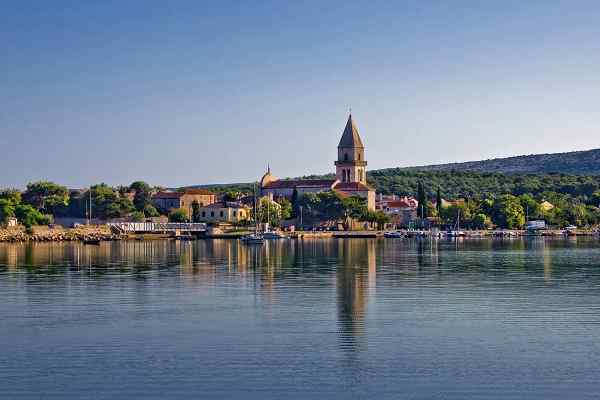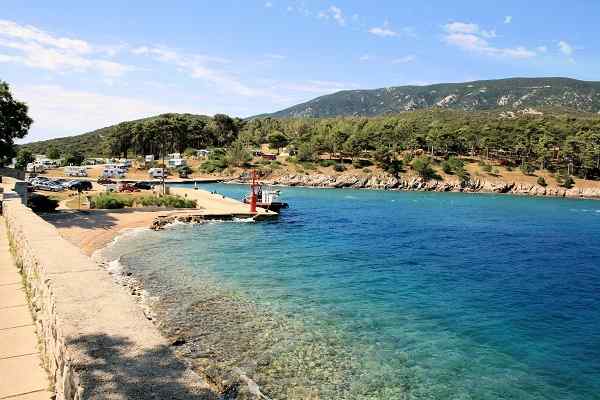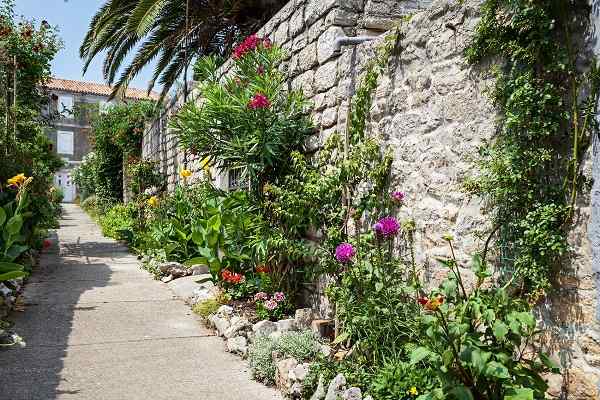 Cres - Osor - Search private accommodation on the map
Video presentation of Cres - Osor
From sea 80 m
Capacity 9 person on request
From sea 100 m
Capacity 1 person on request
From sea 10 m
Capacity 8 person from 35 €
---
Visit our lovely three story family house surrounded by a spacious garden. Ideal for two families with children, or a group of friends. The Spaceinterior:6-room house 180 m2 on 3 levels, south-west facing position: large living/dining room 55 m2 with open-hearth fireplace and satellite TV. Exit to the terrace. Open kitchen (4 hot plates, oven, dishwasher, freezer). Exit to the terrace. Sep. WC. Upper floor: living room with satellite TV and air conditioning. Exit to the terrace. 1 room with 2 beds (90 cm, length 200 cm). Shower/WC. 2nd upper floor: 1 room with 1 double bed (2 x 90 cm, length 200 cm). 2 rooms, each room with 2 beds (90 cm, length 200 cm). Bath/WC. Terrace 8 m2. Terrace furniture, deck chairs. Facilities: Internet (WiFi, free). building and outdoor: Single-family house House Lana, 3 storeys, surrounded by trees. In the center of Osor 20 km from the center of Mali Lošinj, 35 km from the center of Cres, 150 m from the sea, 150 m from the beach. Private: property 400 m2 (fenced) with lawn 100 m2, wildlife garden. Outdoor shower, table tennis, pergola (40 m2), terrace (50 m2), garden furniture, barbecue. In the house: internet access, washing machine. The house is located in a beautiful small town with a very long history, Osor, on the southern tip of Cres island. Enjoy warm summer evenings, play table tennis and barbecue in the garden, or just relax at one of towns two beaches just 50 meters away. Everything you need is so close by, markets, restaurants, pizzerias, cafes, souvenir shop... Cres island is filled with amazing sights and interesting places to visit, about which we will be happy to inform you. Interaction with Guests. Just across the street, there is a lovely lady Dragica who will gladly help You with any requirements and tips. Other Things to Note: The house is very suitable for home cooking, with a spacious kitchen, an oven, refrigerator and freezer, coffee and dishwashing machine and a selection of aromatic herbs growing just outside the kitchen window. There is a wi-fi connection available throughout the house, two television sets with a satellite receivers, two living rooms (one with a fireplace for those colder nights), four bedrooms, two fully equipped bathrooms, a smaller third one with a washing machine and an additional solar powered shower in the garden.
---
Room Luciana is located in the small town of Osor on the island Cres. Osor offers all the requirements for quality and relaxing vacation. The room consists of a double bed, a night stand and wardrobe. On the ground floor there is a bathroom with toilet. The room is located close to all facilities for recreation. Close to local restaurants and the beach.
---
Apartments for 2 or 5 persons in a family house in the center of Osor, small village that lies at the channel that separated islands Lošinj and Cres, which means that its location is perfect for everyone who enjoys in exploring islands bay, beaches, mountain hills... It is a great place for cyclist, hikers, runners, fishermen... Apartments are equipped with everything that you will need on your vacation: bed linen, towels, dishes, cooker, microwave oven, toaster, coffee machine, sat TV...
---