Apartments and private accommodation Ugljan - Kali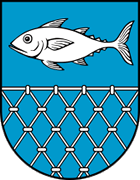 Kali is a fishing and tourist town in the county of Zadar in Croatia. Located on the east coast of the island of Ugljan, it is the largest place on Ugljan. Island of Ugljan is connected with the nearby mainland with ferry line from the neighboring village of Preko, and the ride itself takes no more than half an hour. Kali is situated between the two ports full of fishing boats, one in the northeast and the other in the southwest. The old town center with narrow streets and stone houses is situated on a small hill, and on top of the hill is the parish church of St. Lawrence built in the Baroque style which provides a breathtaking view of the entire surrounding area. Kali has almost 2000 inhabitants, most of whom are engaged in fishing, aquaculture and tourism. It was first mentioned in the 13th century, but there are archeological traces of settlements ever since prehistory through ancient times until today. A number of private apartments, restaurants and taverns known for preparing traditional Dalmatian dishes, as well as cultural events during the summer will delight all guests who decide to visit this traditional island village. Hidden coves, sandy and rocky beaches, crystal clear waters and beaches in the town center are ideal for family vacations, but also for all those who value peace and quiet of the island. The vicinity of Zadar, the island of Pasman, separated from it by only a bridge, and the proximity of the national park Kornati will make your visit even more interesting. Every year in August, takes place the famous Fishermen's Festival, where you can feel Mediterranean spirit of the region. Search for affordable accommodation in Kali on island of Ugljan. Contact directly owners of apartments, rooms and holiday homes and save up to 40% on expensive agency fees. Welcome to Kali!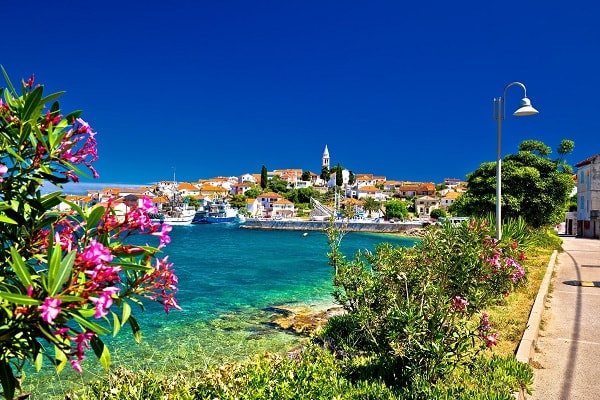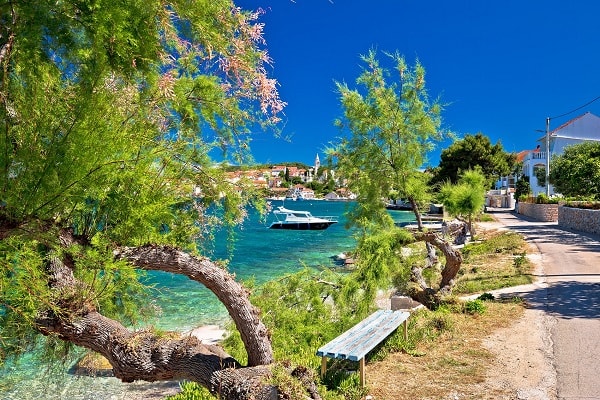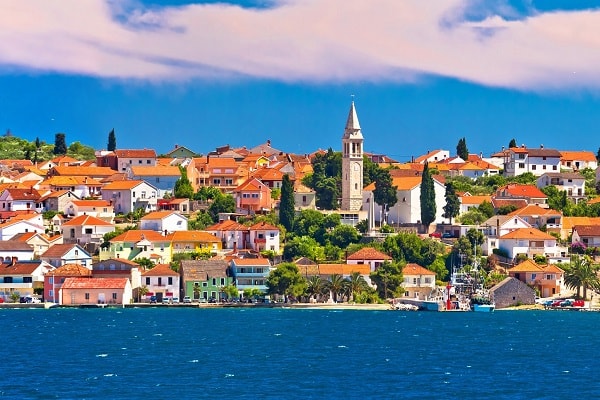 Ugljan - Kali - Search private accommodation on the map
Video presentation of Ugljan - Kali
From sea 30 m
Capacity 9 person from 40 €
From sea 350 m
Capacity 6 person from 65 €
From sea 50 m
Capacity 11 person from 30 €
From sea 100 m
Capacity 4 person from 60 €
---
From sea 100 m
Capacity 9 person from 40 €
From sea 200 m
Capacity 5 person from 50 €
From sea 500 m
Capacity 5 person from 50 €
From sea 300 m
Capacity 4 person from 35 €
---
From sea 50 m
Capacity 4 person from 40 €
From sea 80 m
Capacity 2 person from 36 €
From sea 60 m
Capacity 5 person on request
From sea 70 m
Capacity 10 person from 40 €
---
Vidov Apartments are located in the bay Lamjana in quiet surroundings close to the beach, we have two apartments 2 +2.4 +1. Apartment 2 +2 has one bedroom with double bed, bathroom, kitchen and living room together there is a couch for two persons, there is a little balcony. The apartment 4 + 1 has two bedrooms with double bed, bathroom, and kitchen and living room together, there is an extra sofa bed and exit to balcony. Both apartments have air conditioning and wi-fi internet included in the price.
---
The apartment is located on the island of Ugljan in the village of Kali. It has three bedrooms, a living room and a kitchen with a dishwasher. The terrace has 45 m2 with beautiful sea view and Zadar archipelago !! The apartment offers complete tranquility with a sea view and good isolation so that nothing can be heard from the outside. Welcome!
---
Object Bluehouse has 4 apartments for rent. Three apartments have terraces with direct sea views.
---
Apartments located 100 m from the sea, 2 bedrooms, 5 persons, parking
---
Apartments Granda are located in a quiet suburb of Kali, close to the beach where there is never too many people. In our offer, there are two apartments 2 + 1, and 4 + 1 both with sea view. Apartment 2 + 1 has one bedroom with double bed, bathroom, kitchen and living room which also has an extra bed for plus one (adult) or two children. The balcony has sea view, from which can be seen the entire Zadar canal. Apartment 4 + 1 has two bedrooms, one with a double bed, the other with twin beds compatible for connecting to a double bed (if necessary), bathroom, and kitchen with the living room where is a sofa bed for one person and exit on a balcony overlooking the sea, on the entire Zadar canal. Apartment 4 + 1 has another balcony to which both rooms have an exit, and the view extends into the woods. Both apartments have air conditioning and wi-fi internet as well as necessary linens, towels, dishes, and everything else you need for a restful vacation.
---
Apartment have two bedrooms with double bed .
---
Jadro Apartment is located in Kalima, 6 km from Zadar. Guests have free Wi-Fi and private parking. This apartment features a flat-screen TV. It also includes a private bathroom with a bathtub. Apartment Jadro is located 23 km from Biograd na Moru and 44 km from Pag. Zadar Airport is 13 km away from Jadro Apartments.
---
Kali is a village on the island of Ugljan which is connected by ferry to the mainland. Apart from Zadar, cultural and historical town, visit the Kornati National Park, and Telascica Nature Park. Kali is known for the fishermen who can always see the waterfront mending the nets, by speech, and has all the characteristics of a Mediterranean place. The bell tower of the baroque church of St. Lawrence exalted above the hills. Apartments, rooms and villas offer you a pleasant stay, sandy and rocky beaches enjoying the sun and sea. Kali is also a tourist resort, offers you traditional festivals and cultural and entertainment events, as well as various sporting activities such as basketball, soccer, ride a boat or jet ski, surfing, water skiing or cycling.
---
Apartments are situated on the Island of Ugljan, in a place called Kali sitting on the beautiful bay Mala Lamjana. With its virgin nature and pine tree woods it is one of the most beautiful bays in Zadar archipelago. It is an ideal place for holiday makers who are fond of nature and clean sea, few people, and yet full comfort. There are cycling tracks which go over to the neighbouring Island of Pašman and Kornati Islands are also nearby. Excursions can be booked in a local agency where you can also rent a bike, motorbike or a car. The apartments are in a new, high-quality house and they are nicely furnished and fully equipped. Designed for four persons, there is a double bedroom, a double bed in the gallery and a sofa-bed in the living room. There is a large terrace overlooking the bay. You can see the sea, olive trees and typical Mediterranean vegetation. The kitchen is totally equipped with all the appliances, refridgerator with a freezer, cooker, exhaust hood.
---
Lidija apartments are located in a small bay Lamljana. From the ferry port are 5 km from the center 1 km. It is this small distance from the town center is a precondition for the perfect tranquility and possibility to relax away from the usual hustle and bustle. From the sea 80 meters and in front of the house there is a pine forest and beach, and from the terrace you can see beautiful views of the beach and the bay.
---
If you want peace and quiet this is the ideal choice for you, since it is a Robinson tourism. Holiday house Petra consists of a kitchen, 1 bedroom 1 (for 2 persons), living room with a sofa which can sleep two people, bathroom with toilet om. House has a balcony / terrace, parking and garden and is equipped with a gas stove, an extra bed for one more person, a mini-fridge, gas, cutlery and cooking, TV, mosquito nets, towels, shower, grill, outdoor shower. Prices are for guidance only for one day, in full season guest shift on weekends or as a guest responds, the local tax is included in the price, no wheelchair ramp, no pets are allowed, the host does not reside within the house (the house is fully available to guests). Electricity is via solar panel 12/220 V, water from the cistern, and tank natural fall out of the house. Accommodation is far from the first beach 60 meters and from the center 1 km. Minimum number of people favored one unit is 2 and maximum fifth
---
Our holiday house is perfectly and quietly located in a peaceful Mala Luka bay , half a mile from the centre of village Kali which is the biggest village on the island of Ugljan. The island of Ugljan (52 km2 and 75 km of irregular coast line) lies just opposite to Zadar, divided only by several nautical miles of the Zadar Channel. Appartment Visnja is located on the first floor of our holiday house and it has its own entrance. It has three bed rooms, one bathroom, one separate toalet with wash basin, kitchen and dining room is together. It also has a very nice covered terrace with sea vie. All place is about 110 m2. The apartment has a large covered terrace with the beautiful sea view perfect for taking morning coffee, lunch or dinner. Apartment is fully equipped for your convenience. At the back of the house you can use big stone fire place / grill with big table and outdor furniture where you can prepare fish / foods and spend your evenings. The beach is really close to the house, cca 50-70 meters, only one minute walking before you jump into the sea! At your request we will inform you about website where you can check out impressions of our guests from previous years.
---