Apartments and private accommodation Krk - Njivice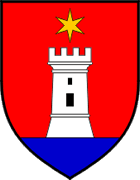 Njivice is a picturesque tourist town on the island of Krk, in Primorje-Gorski Kotar county in Croatia. It is situated on the northwest side of the island Krk near the bridge connecting the island of Krk with the mainland. Administratively it belongs to the neighboring town of Omišalj, which is the first settlement of the island after passing Krk bridge. Njivice was first mentioned in the 15th century as a property of the Frankopan family, however according to archaeological findings, the area was inhabited long before, in the time of the ancient Illyrians and ancient Romans. Throughout history, Njivice was a small fishing village whose residents were engaged in fishing, olive growing, animal husbandry, and exploiting surrounding forests. Today Njivice is a famous tourist destination for many guests from all Europe and world countries, thanks to the preserved nature, pleasant Mediterranean climate and a quiet environment. Along the entire coast stretches very clean and tidy pebbles and rocky beaches surrounded by greenery and shade of trees with very clan sea water. We will single out the beach Jadran where is Blue Flag, an international environmental award for clean and safe beach and the sea. Here you can enjoy in number of sporting activities such as tennis, mini golf, table tennis, basketball, bocce, and for all those with an adventurous spirit, we recommend recreational riding in the equestrian club Njivice. Nearby Njivice there are numerous biking and hiking trails, and certainly most attractive ones are on the coast that connect Njivice with neighboring Omišalj and Malinska. Visit the island of Krk and Njivice, this small and quiet place with beautiful beaches, where you can spend a perfect family vacation. Search for private accommodation in Njivice. Contact directly owners of apartments, rooms and holiday homes in Njivice and save up to 40%. Welcome to Njivice on the island Krk!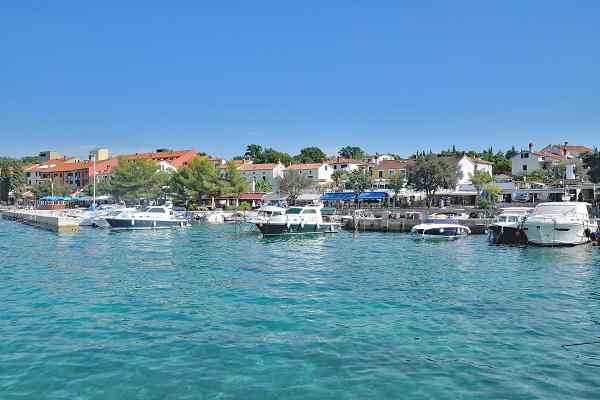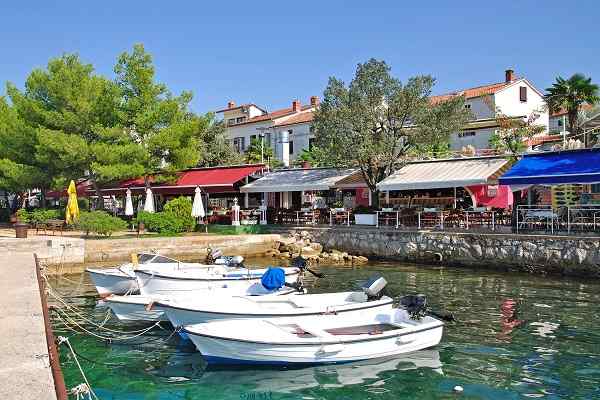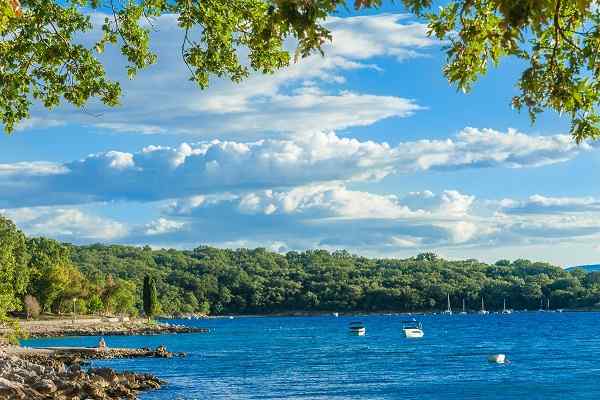 Krk - Njivice - Search private accommodation on the map
Video presentation of Krk - Njivice
From sea 150 m
Capacity 20 person on request
From sea 400 m
Capacity 13 person on request
From sea 250 m
Capacity 2 person from 30 €
From sea 400 m
Capacity 14 person on request
---
From sea 10 m
Capacity 10 person from 28 €
From sea 400 m
Capacity 15 person from 30 €
From sea 250 m
Capacity 44 person on request
From sea 550 m
Capacity 4 person from 30 €
---
From sea 500 m
Capacity 5 person on request
From sea 200 m
Capacity 12 person from 36 €
From sea 400 m
Capacity 6 person from 90 €
From sea 200 m
Capacity 4 person from 50 €
---
From sea 200 m
Capacity 6 person on request
---
Daška Apartments are located on the island of Krk, in a quiet town Njivice. Modern house, which has a total of ten apartments is only 200 m away from the beach and center. Apartments are air conditioned and equipped with quality furniture. They have bedrooms, kitchen, dining room, living room, bathroom and terrace, which are covered and equipped with garden furniture. Each apartment also has free internet and TV (satellite). The ground floor apartments additionally have a garden with sunshade and deck chairs and are ideal for families with small children. Groomed garden and parking places will provide an additional sense of quality. Night lighting is discreet and illuminates every corner of the yard.
---
New family house, away from the city and the beach 10 minutes away on foot. It is located above the town in a quiet place in the side street, with a beautiful view of the sea, forest and mountains. NOTE: Apartment with 4 stars is new, and has been in use since 1.7.2013
---
Beautiful apartment with capacity 2 +2 persons in the center of Njivice, in his quiet area, surrounded by trees and nature, only 250 m from the main sandy beach in Njivice.
---
Apartments Gvero-Skrbic are located in quite part of Njivice on island of Krk. We are offering three nice and cousy apartments. Two apartments are on the ground floor and they have capacity for 5 people ( 4+1 ). These apartments have two bedrooms, kitchen, bathroom, terrace, and they are Sat TV and air condition. Third apartment is located on the first floor, and it has capacity for 4 people (2+2). This apartment has bedroom, living room, kitchen, bathroom, terrace with sea view, and it is also equipped with Sat Tv and air condition. There is also available wireless internet connection in the whole house. The parking places are located in the courtyard of the house.
---
Malenica Apartments consist of 2 apartments for 4 + 2 persons and one studio apartment for 2 people. The apartments are in a family house based in the quiet part of the tourist town of Njivice on the island. Apartments 4 + 2 consists of 2 bedrooms, living room, kitchen, bathroom and balcony (each apartment is the size of 65 m2). Studio apartment has a bathroom and living room with kitchen. The apartments have an air conditioner and TV (SAT). The nearest beach is about 150 m. Parking in front of the house, barbecue. For a pleasant and quiet holiday apartment Malenica select.
---
Niksic apartments are located in a private house in a quiet part of the new settlement Njivice-Kijac. We are connected with the center of the promenade along the sea from Njivice to us-and to Malinska Kijac. From our house to the city Njivica easy walk to arrive twenty minutes to Malinska for ~ 60 min. The beach is ideal for small children. In the sea is a small sand and beach entrance is graduate. Gravel, concrete, and a park with gazebo for towels. The yard is fenced and ideal for families with small children. In backyard playground with slide, sandbox, swings and trampolines for kids. Apartment A2 is on the ground floor, facing the north-istok. Apartment is fully equipped. It consists of two bedrooms, each with two beds and a living room, dining room, kitchen and a terrace withbathroom. Apartment has outdoor grill. Another apartment A3 is located in the attic of the house facing the north west. Consists of two bedrooms, living room, dining room, kitchen and bathroom roof terrace overlooking the sea. In the garden there is a barbecue with outdoor seating. Furthermore, Njivice are free basketball, soccer and volleyball. In Njivice can enjoy water sports such as water skiing, popular rubber and banana, water scooters and behind a boat. Guests can also play tennis, table tennis, rent a bicycle, scooter or motorcycle-go on a trip with the ATV ride and a tour guide on the island of Krk, or ride around, Njivice Lakes. Njivice, the perfect place for your holiday!
---
Island Krk being in touch with the mainland via the majestic Krk Bridge, the airport on the islands north-west, and car-ferry links with the other islands of the Northern Adriatic have made Krk a tourist destination that can be reached rapidly from any direction. And then there are only another ten kilometres to Njivice by the islands roads from the bridge or the airport - or You can sail in from the sea. Njivice once a little fishing vilage, is now a favourite holiday place in the lap of luxuriant coastal vegetation and a clear blue sea. In a gente little bay the side of the pebble beach and the sunbathing areas, are private flats. The pebbly or stony beaches in the village, or not far off, those hideaway little coves for those who like a bit more peace and quiet, and the naturist beaches, provide a choice for everyone. Pleasant walks along the coast or dancing on some terrace,or time out in a genuine cellar tavern of the coast to the songs of some island close-harmony singing group and slices of home-cured prosciutto are just some of the ways you can spend an evening. The fishermens fiestas and dance are not be missed, which also goes for the fish specialities served in restaurants with the fine wine of the region called Žlahtina. People have always lived with the sun and sea here, in a symphony of Mediterranean plant fragrances, with the deep blue of the sea and the pebbles of the sandy beach. During the day, and even late at night, Njivice provides many sporting and recreational facilities - tenis, boules, mini-golf, table tennis, basketball, football..... The sea sports facillities are particularly attractive and include games, speed-boating, water-skiing, jet-skiing, wind-surfing and even parachute flying. Guided tours allow You to get to know the natural beauties of the island and some of the buildings and sites that bear witness to the rich past of the island of Krk. The most interesting places to go to are Jurandvor, medieval Krk, the Franciscan monastery on the islet of Košljun, Dobrinj-the lovely cavern called Biserujka, Vrbnik... If You have decided to forget about Your daily cares for a moment or two, then You have chosen the right place.
---
The studio flat is located in a new suburb, accommodation capacities of 3 adult persons (or 2 adults and 2 children), comfortable and pleasant to stay, providing also nice terrace. It is located in the basement of the house and with nice room upstairs, it has tree windows and therefore it is bright enough and yet with mild climate even during the warmest summer days. It has a lovely dining room with large couch convertible to bed comfortable for one adult or two children, new and neat kitchen and bathroom
---
Apartment Sofia is located in a quiet setting just 500 m from the beach, with beautiful sea view. The apartment can accommodate up to 5 people and has a separate entrance and terrace. It consists of a fully equipped kitchen and living room, 2 bedrooms with double bed, bathroom with shower and a spacious terrace. The living room has a sofa bed that can serve as an extra bed. The guests have available barbecue, and secured parking. The apartment is equipped with TV, satellite and Wi-Fi.
---
FREE - Children under 4 years of age. Trampoline, slide (SLIDE) - FREE
---
Brand new luxury apartment in a prime and quiet location perfect for a holiday. The apartment is located in the ground floor area of 92 m2 with a beautiful terrace and landscaped garden. In the garden there are private barbecue, lawn and beautiful paved courtyard. There is a private parking space, and an unlimited number of free parking spaces in the vicinity (10 m away from the apartments). The apartment has two bedrooms with double beds (king size), a large kitchen with dining area, and a beautiful living room with large corner sofa that, if necessary can be transformed into a bed 2x 80x200 or a double bed 160x200. Apartment has 3 air conditions in every room, TV with satellite, internet wi - fi, kitchen with all appliances including dishwasher, refrigerator and washing machine with dryer.
---
House on very good position in Njivice, island Krk, Croatia 200 m from beach (3,5 min walking), 300 m from center. House has: two bedrooms (upstairs), living room, bathroom, kitchen (down stairs), all air conditioned, parking place, front yard, garden. Beautifull view on Kvarner bay. All 70 sqm of living space, 100 sqm terraces.
---
Two-storey apartment in a new villa. Two bedroom, with accompanying bathrooms, air conditioning, outdoor garden with barbecue zone, garden and shower, video surveillance. Fully equipped kitchen, large beautiful terrace inside the building. It can accommodate up to 6 people.
---