Gastronomy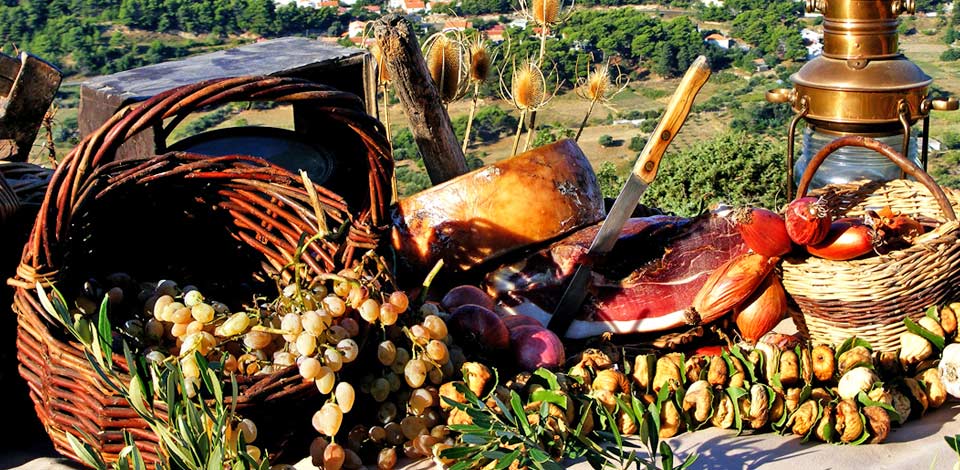 The continental cuisine is typical for its early proto-Slavic roots and more recent contacts with established schools of gastronomy – Hungarian, Viennese, and Turkish. Meat products, freshwater fish and vegetables dominate.
The coastal region is characterized by the influences of the Greeks, Romans, Illyrians and later Mediterranean cuisines – Italian and French. It features many seafood specialties (squid, cuttlefish, octopus, shrimp, lobster...) prepared in various ways, olive oil, prosciutto, various vegetables, Dalmatian wines such as Babić, Malvasia, Prosecco and Vrbnik Žlahtina, and various liqueurs like the famous Maraschino.
In 2008, the national culinary team participated for the first time in the world encounter of chefs and pastry chefs, the Culinary Olympics held in Erfurt, Germany, and won the bronze medal.
Olive oil and wine

Istrian and Dalmatian olive oil is exceptional, the extra virgin quality. The growing importance of tourism in Istria and Dalmatia occupies extra-virgin olive oil and olive oil roads that you can visit during your stay in Croatia. You can also participate in olive harvest during October and November and experience local customs and traditional way of life. The most common varieties of olives are Buža, Buža Minuda, Buža Puntoža, Črnica, Drobnica, Istrian Bjelica, Karbonaca, Moražola, Oblica, Rošinjola, and Žižolera.

Istria and Kvarner forefront in the production of premium wines: Malvasia, Merlot, Cabernet Sauvignon, Teran, Refok, white and grey Pinot, Chardonnay, Muscat, Trojšćina (Susak), Vrbnik Žlahtina (Krk). Winery Kozlović from Momjan has a long tradition in the production of Malvasia, Muscat, and Terran. In recent years is very popular winery Katunar from Vrbnik that produce Žlahtina, red wine and champagne.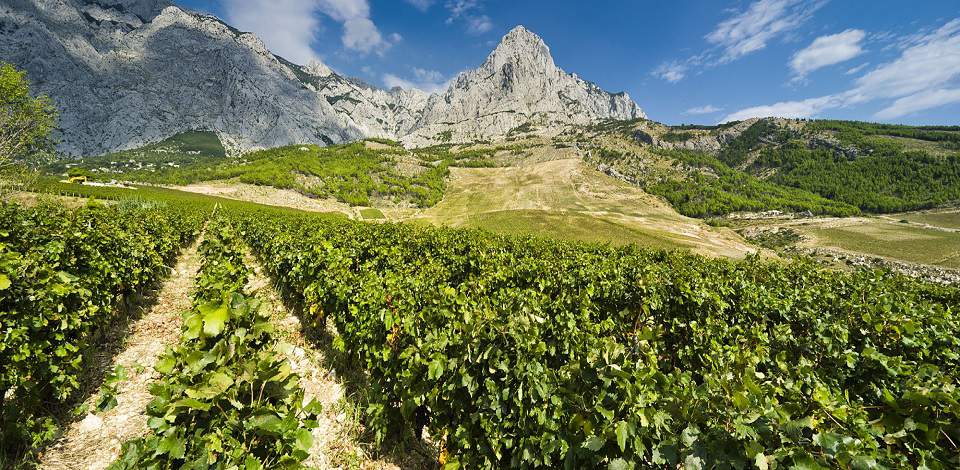 Dalmatia is abundant with indigenous grape varieties. The most famous wines are: Babić and Plavina (Primošten), Merlot (Drniš), Debit, Pošip Maraština and Grk (Korčula), Vugava and Plavac Mali (Vis), Plavac and Bogdanuša (Hvar), Plavac Mali (Pelješac), dessert wine Prošek, and the world renowned high quality wine Dingač. Featured wineries include Winery Plančić from Hvar, Agricultural Cooperative Winery Jedinstvo, Winery Toreta from Korcula, which bred indigenous varieties of Pošip and Rukatac. Plenković winery annually produces approximately 300 000 bottles of Zlatni Plavac.