Activities and attractions in Croatia
We invite you to try all the activities and attractions and experience an unforgettable active vacation in all parts of Croatia, from the crystal clear Adriatic Sea, across the mountains, to the green plains of Slavonia and continental Croatia!
Cycling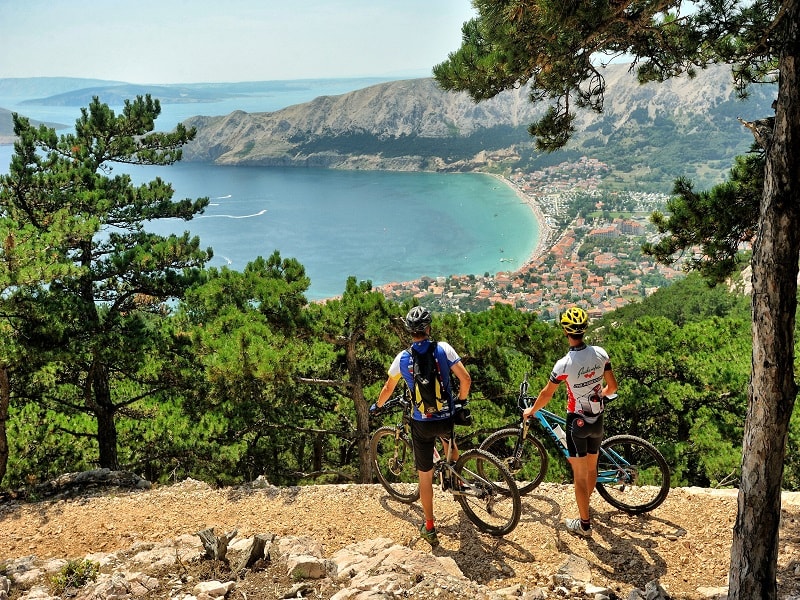 From the macadam field trials ideal for mountain biking and paved roads for scenic driving for families is such diversity so that anyone can find the ideal path for themselves. If you are unable to take your bike on the road, you can always rent and move into an unforgettable adventure in the mountains and islands of the Croatian coast.
Sailing and nautics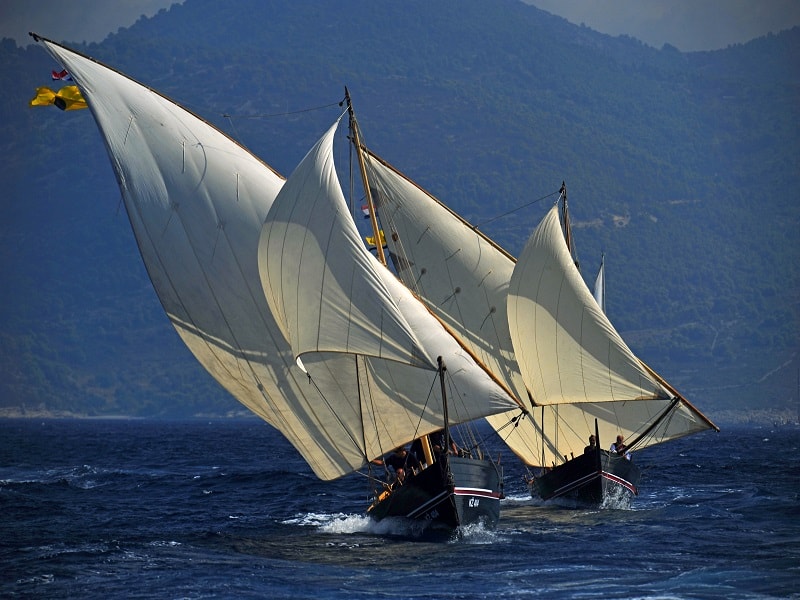 66 islands, 652 small islands, 389 cliffs and 78 reefs are more than a thousand and one reasons for the yachting dream. Ideally divided, the island are not exceeding 10 nautical miles in distances with approximately 1500 bays and ports on the islands and the mainland, the Croatian Adriatic is equally ideal for sailing under full sail or motor cruising boats. 56 modern marinas with 16.000 moorings and 5,500 dry berths are available all year round. In most of these marinas you can rent a yacht or take professional courses of sailing.
Diving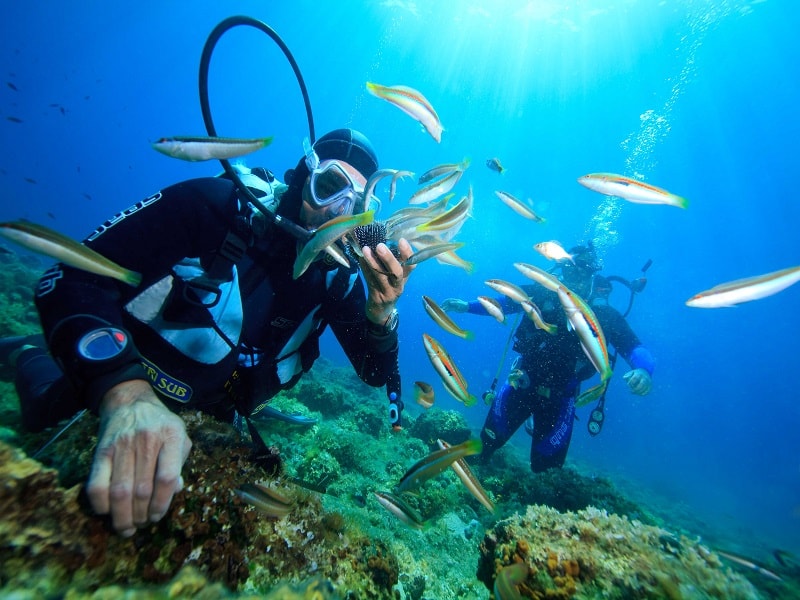 The developed relief of the underwater world that is around 50 metres deep in the north reaches to around 250m near Palagruža, and not far from Jabuka it reaches depths of around 1300m. Experienced divers in search of attractions like attractive endemic flora and fauna of the Adriatic or sunken Roman galleys and warships can go on organized tours. Beginners are offered the possibility of various professional courses and scuba diving.
Rafting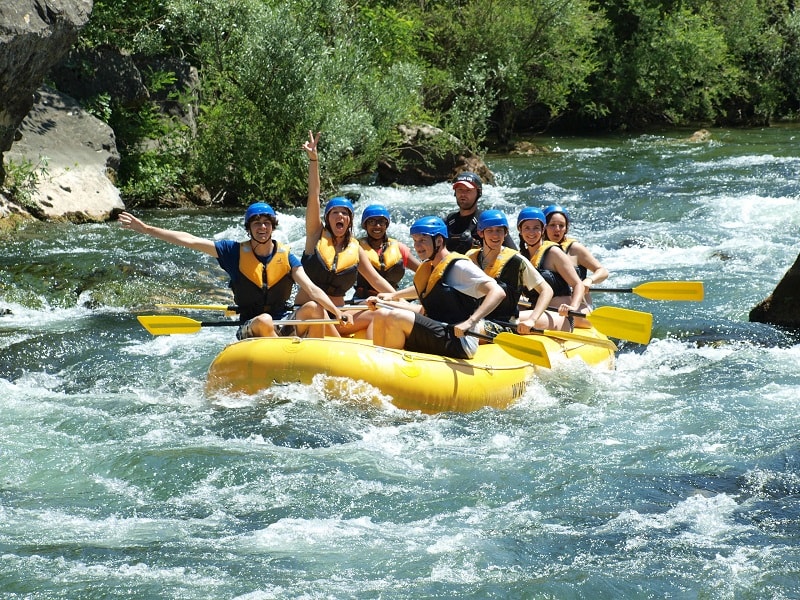 If you are looking for quality rafting, remember the names of rivers: Kupa, Dobra, Mreznica, Korana, Una, Zrmanja and Cetina. Numerous organized rafting arrangements in Croatia include a guide and all necessary equipment for each crew member. By degree of difficulty, according to Croatian rafting rivers generally assesses third degree, and only exceptionally in sections of rivers Dobra and Una with the fourth which implies a great degree of technical readiness and capability.
Canoe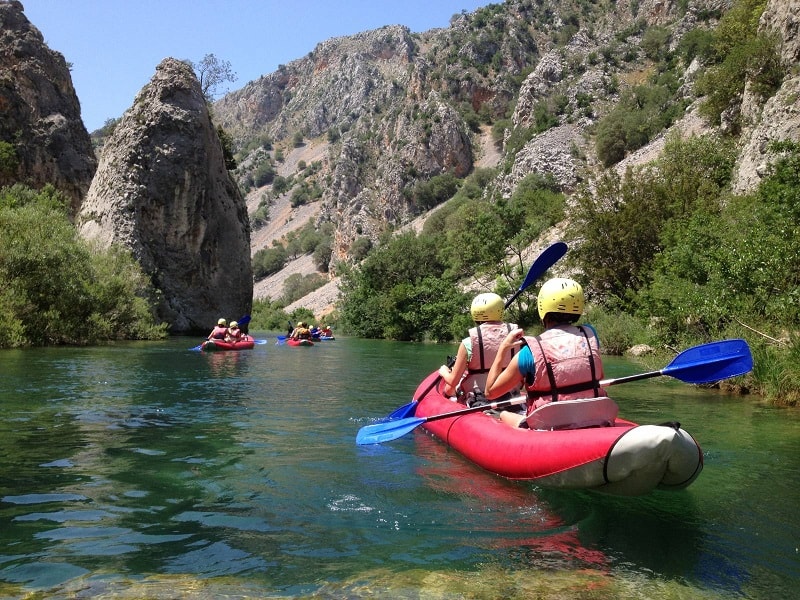 Did you know that canoeing is the old tradition in Croatia? Traditional Croatian canoes so called trupice are still used for fishing and transport in the delta of Neretva river. Suitable for family and group excursions, canoe excursions with guides lead you through the many castles and forts like Trakoscan, Ozalj and Dubovac, until Radman's mills on the river Cetina or Krka old mills. Special scenery awaits you on an island Visovac with a monastery which is arising in the midst of lake formed by river Krka.
Kayak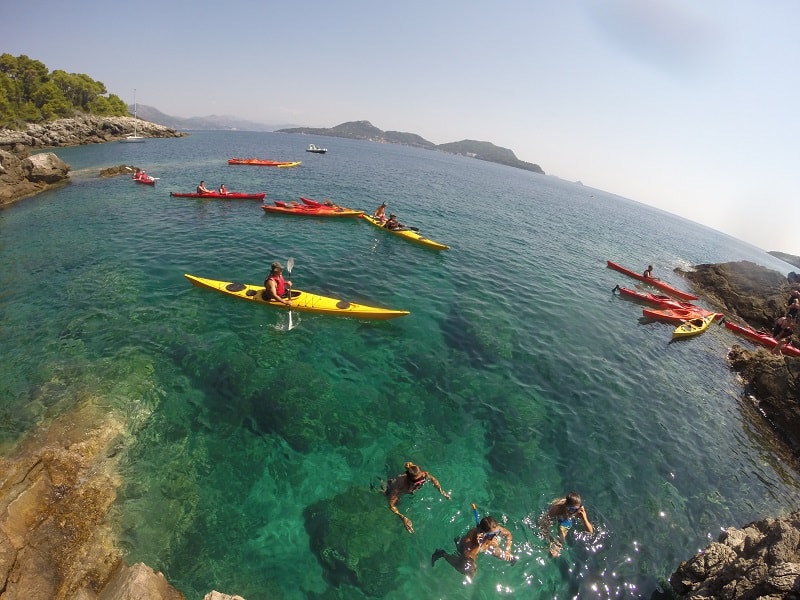 Was it an exciting river or calmer sea-kayaking adventures, Croatian waters have great potential. Despite being held to a higher water level of rivers in the spring are more suitable for experienced riders, while the summer low is recommended for beginners, almost every river offers varying degrees of severity. From Dobra, Mrežnica, Una, Kupa, Korana rivers in the north to the river Cetina in the south, with kayak you are discovering beautiful nature scenes.
Horseback riding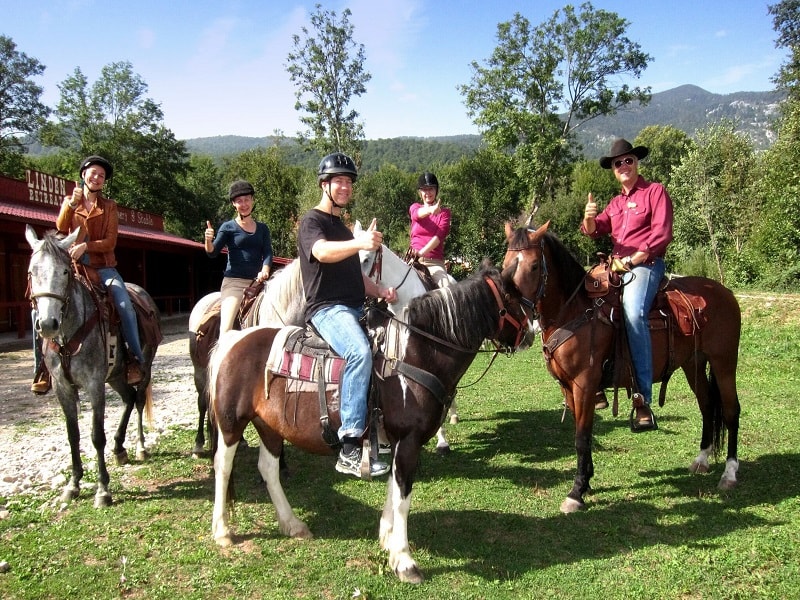 The most famous equestrian centers in Croatia are located in Slavonia, Istria and Dalmatia. From small family farms to the modern horse-riding centers with schools, professional training and the increasingly popular therapeutic horseback riding, to the best-known traditional equestrian competition - famous Sinj Alka, Croatia offers a wide range of offer for riders. In Djakovo in Slavonia You can still find state stud, famous Lipizzaner species that are grown here since the 13th century.
Flying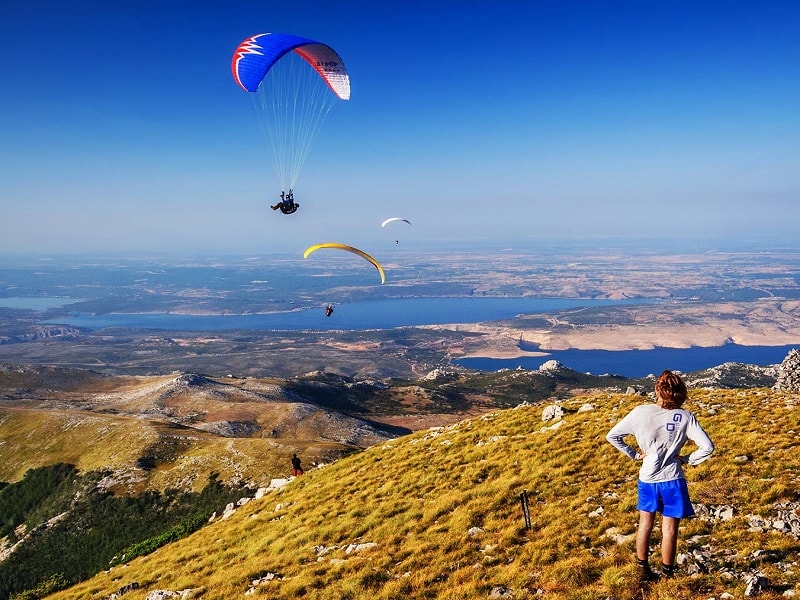 Gathered in private clubs and flight schools, Croatian fliers and Paragliders offer organized tours and international competitions. You can fly with a balloon over Medvednica near Zagreb to the Croatian Zagorje, Samobor or Žumberak all the way to Slavonia. Suitable for paragliders there are numerous mountain peaks like Ucka and Cicarija in Istria, in Gorski Kotar,on Velebit and Mosor mountains and Dalmatian hinterland and also in southern Dalmatia destinations like Biokovo and Rilic mountains and peaks of the island of Krk, Brac and Hvar.
Speleology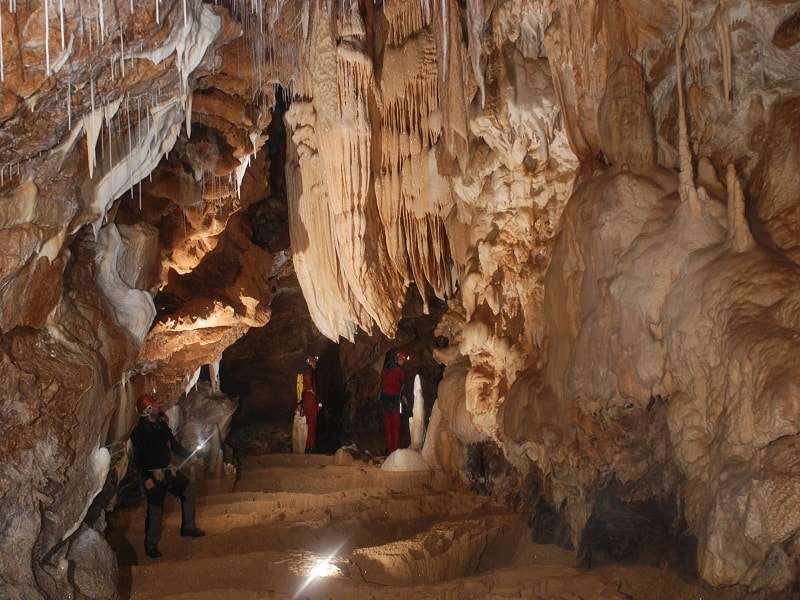 As a true Karst region, Croatia is full of caves. The most famous and most magical are the Modra Spilja [Blue cave] on Bisevo island and the Zmajeva Spilja [Dragons cave] on the island of Brac. Caves of Papuk, Kordun region, Lika, Dalmatia and Zagora are open to visitors to enjoy and experience various forms of stalactites and stalagmites. The most attractive caves are located in Istria, Gorski Kotar and Medvednica, and for the true lovers of the underground we recommend Veternica cave near Zagreb, Cerovacke caves near Gracac and Luke's pit on Velebit.
Mountaineering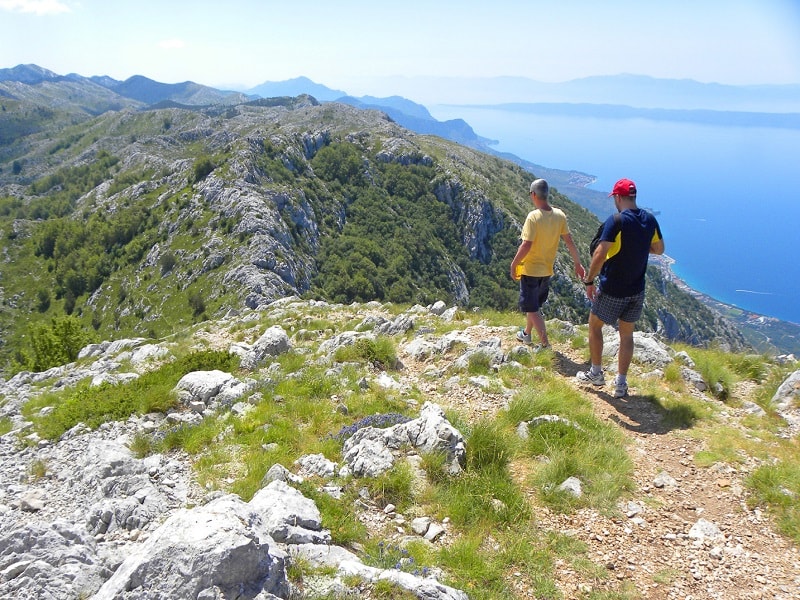 Croatia is a country with numerous hiking routes. Beginners can start already in the vicinity of Zagreb, Ogulin, Rovinj, Pazin, Split and Omis, and mountains are also waiting on the islands like Mljet, Brac and Vis. Dedicated hikers can choose as many as 400 organized hiking trails some of them which are the most demanding in Europe. Top destinations awaits in Paklenica, Velebit, Ucka, Dinara, Mosor and Biokovo mountains, among which is 350 m high cliff Anica kuk, Croatia biggest attraction.
Sport fishing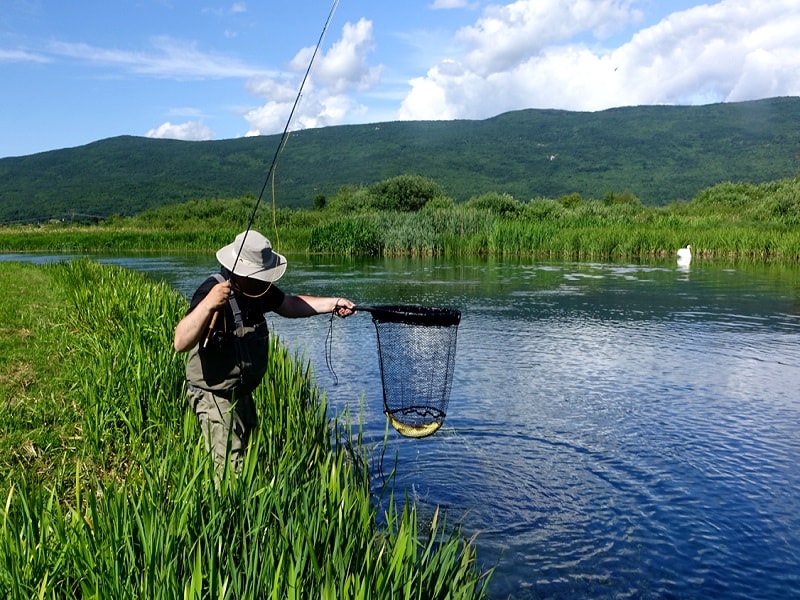 Did you know that the first harpoon for underwater fishing came to Croatia at the beginning of the 20th century, and that the first world championship in underwater fishing was held long ago in Mali Lošinj in 1957? Whether you like fishing on the river, sea or under water, Croatia will definitely fulfill all your dreams of fishing. From various marine species like sea bass, dentex, sea bream, tuna and freshwater specimens like trout or catfish, Croatia is unrivaled top destination for sports fishermen.
Golf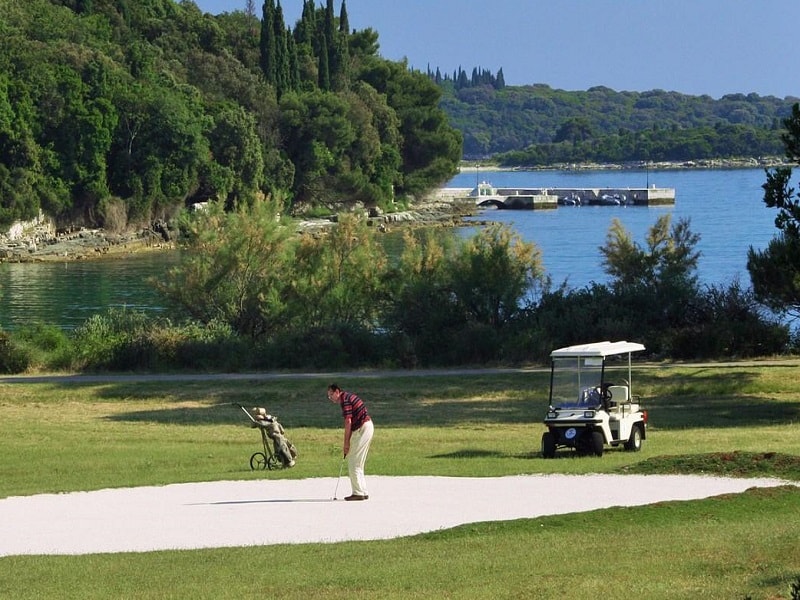 Growth trend is each year higher and more and more people choose this sport as the ideal form of recreation and relaxation in nature. Although in Croatia currently there is no field with 18 holes except in National park Brijuni, and a few private, with several smaller 9-hole fields, because of its ideal landscape and mild climate, Croatia is planning to become a major golf destination in Europe.
Skiing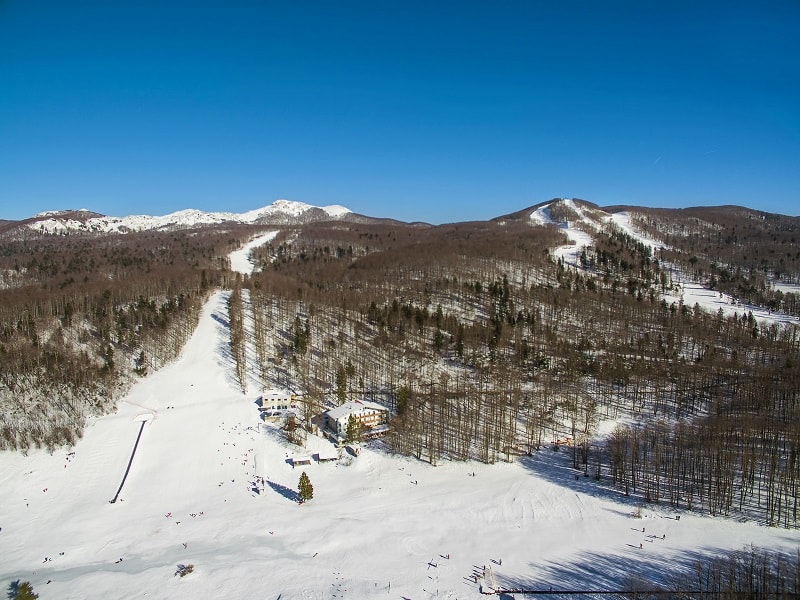 Immediately in the hinterland of Rijeka is Platak snowy destination, and a little further the Croatian Olympic Centre Bjelolasica at 620 m altitude. In the vicinity of capital Zagreb you can ski on the slopes of Medvednica on the newly decorated trails from its highest peak. Here, since 2005. still maintains important international Snow Queen Trophy competition, which is named after our world ski queen Janica Kostelic.